During a recent trip to Rome I found myself sitting in a bank lobby seeking to conduct the most simple of transactions – exchanging some dollars and euros. This was the first time in my life I found myself completely uncomfortable in a bank. Banks in America make it their priority to help you feel comfortable the minute you walk in the door. In that bank lobby in Rome, the employees seemed to be as friendly, competent, productive, and conscientious as the ones I encounter in my home town, but there was one key element missing in this environment which caused me to feel out of place, unsure of what to do, and generally frustrated: no one spoke my language.


I'm about 10% proficient in Spanish, and maybe 80% proficient in English (depending on who you ask), but I only eat Italian; I don't speak it. I found one person at that bank who spoke enough English to ascertain what I wanted to do, but he and I could not communicate well enough on the exchange rate and their bank policies to give me enough confidence to execute the transaction. I ended up getting that done at the bank down the street with an English-speaking employee who was no more competent than those in the first bank, but who was far more useful to me.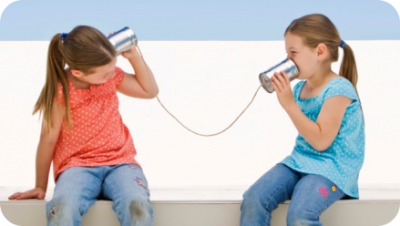 If you are an IT person, chances are your customers have at times felt the same way I felt in that bank in Rome. They know you are smart and you want to do the right thing. They know you work hard, but they question why it takes so long for you to accomplish certain things for them. They know they need you, but it is often painful to get what they want from you. The core problem: you are not speaking their language. And if they are your customers, then it is your job to speak their language, not vice versa. Speaking their language is more than simply eliminating acronyms and technical jargon; it also requires an understanding of how your customers see their marketplace.


At Keller Schroeder, we know what business we are in, and it's not the IT business. We are in the performance improvement business, helping our clients leverage technology tools and services to more successfully achieve their objectives. We work hard on our "language skills", doing our best to communicate often complex technical solutions in a way that connects well with an audience of varying backgrounds. And yet, we sometimes miss the mark. We fall in the trap of being right, and competent, and conscientious, yet not understanding our audience and communicating with their background and knowledge base in mind. If you experience a language disconnect with us, we hope you'll call us on it.


What language are you speaking with your customers? That may turn out to be a more important question than how much your solution costs or how well it works. When IT people are doing great things but not communicating effectively, they lose credibility with their customers. Without credibility, there is no buy-in. Without buy-in, business of any significance will not get done. There may be activity, but not value.


To earn confidence and make an impact, it is not enough to deliver solutions on time and within budget. You need to be fluent in the language of the customers you serve.


Larry May
President