OUR EVANSVILLE, INDIANA HEADQUARTERS
Keller Schroeder was founded and is headquartered in Evansville, Indiana. Our city is located in the southwest corner of the state on the Ohio River and situated geographically for quick access to major cities in the Midwest — just 180 miles from Indianapolis and St. Louis and only 120 and 150 miles from Louisville and Nashville, respectively. Our community is known as a great place to live and work, with abundant and affordable housing, excellent healthcare and educational systems, and access to many recreational and entertainment venues.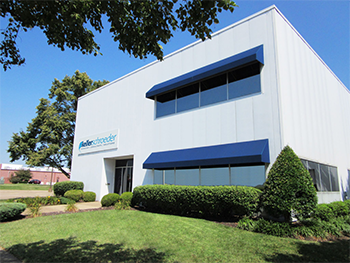 Premier IT Consulting in Evansville, IN
For over 40 years, Keller Schroeder has been a proud premier technology company in the Evansville, IN area. Utilizing a combination of technology and strategy, plus leveraging the experience and expertise of our technical team, we aim to improve the processes and performance of businesses just like yours. From data strategy and staffing services to application and infrastructure needs, Keller Schroeder offers the best solutions and services in the IT industry.
Seeking to understand your needs and business goals first allows us to better suggest the technology and solutions that will have the greatest impact on your business. We recognize the effects technology can have on your productivity. Keller Schroeder's employee-owners strive to design and implement the IT solutions that perfectly fit the overall needs of your organization.
Why Choose Keller Schroeder for IT Consulting Services?
Working with Keller Schroeder guarantees you'll have access to a team of certified experts that come backed by years of experience and knowledge within the industry. We walk you through the pros and cons of each technology solution to help you understand any impact they will have on your organization, including business processes, the end-user experience, uptime or downtime and budget.
As an employee-owned and operated company, Keller Schroeder's ownership culture consistently drives high reviews and feedback from our happy customers and clients. Everything we do is rooted in our culture of "thinking like an owner." This means our team keeps our customers' best interests at the forefront, knowing that the success of our clients results in the shared success of our company. Our team strives to ensure that our clients are completely satisfied with the services and solutions that we've provided.
Contact us today to gain a greater understanding of how we can put our ownership to work to address your specific business challenges.
Contact Keller Schroeder for IT Consulting Services
Whether you have a large, medium, or small business with strategic or process needs, Keller Schroeder can help. We have experience with organizations of all sizes and will provide the essential products, tools, and technologies to ensure that you receive the best IT consulting service possible. Want to implement a data strategy with advanced analytics? Looking to integrate applications and systems? Need to fill any gaps within your technical team? Seeking advice on enhancing the cybersecurity posture of your company? Our team is ready to assist. Contact us today to receive more information or to get started.
For additional information about the Evansville, IN community, click on the following links: