Infrastructure Solutions Group Overview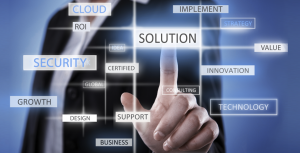 Our clients benefit from choosing us as a single-source vendor. We have the systems engineering and technical expertise to build and support highly integrated solutions across a variety of leading hardware and software platforms. Our partnerships include Cisco, NetApp, Nimble, VMware, Microsoft, Veeam, LogRhythm, HP, IBM, and other market-leading manufacturers of high quality, market-proven IT solutions.
Our highly trained and certified Network Solutions Group has deep experience in designing and implementing stable, secure, and robust networks and servers to deliver the network performance you require. Our staff holds advanced certifications in Information Security to help ensure your network is designed using advanced techniques and industry best practices.
Our skilled practice areas include:
Please contact your Select Account Manager to learn more about Keller Schroeder offerings and solutions designed to put technology to work for you.
Our Unique Business Units