Data Strategy Group Overview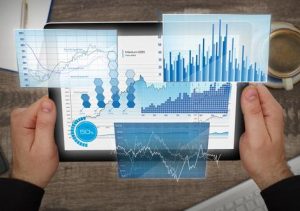 At Keller Schroeder, we subscribe to the idea that Data Science, Machine Learning, and Artificial Intelligence are skills that every organization needs. In our connected, social media, Internet of Everything world, these skills are vital to your company's future.
Unfortunately, we can't talk about monetizing data, new revenue streams, and market disruption without talking about the data. Often, that's the boring part; however, 80% of the time to develop analytics is spent on accessing and preparing data. The implication is, even if you had a group of brilliant Data Scientists using all of the tools you can imagine, you still have to navigate the cultural, procedural, and technological challenges of finding the data, getting permission to use it, cleaning it up, and preparing it for the statistical models that could generate insights. The same holds for packaged market solutions available, even if some vendors often don't share that piece. They still need your data in a condition that can feed the statistics.
Our Data Strategy Group firmly believes that implementing a Data Strategy is a cultural endeavor.  We also firmly believe that any organization can be good at advanced analytics. To that end, we have developed the Keller Schroeder Data Strategy Framework, a comprehensive implementation framework to help your organization establish the data lifecycle management practices necessary to apply advanced analytics for business benefit successfully.
The Data Strategy Framework is your guide to your organization's planning and investment to implement your Data Strategy. Our team developed this straightforward and practical tool from a real and successful experience at a Fortune 500 company. It is a comprehensive approach to implement the methods, tools, and culture to successfully manage the data lifecycle and apply advanced analytics to improve your business. Starter templates, based on real experience, are available for over 70% of the Framework activities.
Keller Schroeder believes so strongly in the effectiveness of our Data Strategy Framework that we provide it to interested companies with no obligation. However, if you have been thinking about developing a Data Strategy, or would like to reinvigorate the one you already have, our Data Strategy Group is here to assist you in planning and execution:
Data Strategy Consulting Services are available to help guide you through the Framework and Technical resources to assist you with the data lifecycle management activities on an ongoing basis or until you are comfortable.
Keller Schroeder's Data Strategy Trusted Partner Network can also provide the platform, tools, and skills you will need. For larger organizations, we also have partnerships with data lifecycle management practitioners and can scale resources to meet your needs.
manage data. do science.

get better
Our Unique Business Units