Join us for a daylong event featuring the area's largest gathering of technology vendor partners as they discuss the most relevant topics, present their latest solutions, and showcase what is ahead in 2018.
Click Here To View A Schedule of Events
---
Attorney Shellenbarger will serve as our key note speaker to present on what the federal government is doing to combat the ever-growing amount of technology security threats.  He will share federal government discussions that are happening around cybersecurity, the body of technologies, processes and practices designed to protect networks, computers, programs and data from attack, damage or unauthorized access.
---
Our "Connections Corridor" will be open for the duration of the event, and will serve as an open space for you to connect with fellow attendees, interact one-on-one with each of our sponsoring vendor partners, and ask questions of the Keller Schroeder account management and engineering teams.
---
The Technology Vendor Summit will feature a packed schedule of breakout sessions hosted by our vendor partners. Each 30-minute session will allow each vendor to take a deep dive into emerging technologies, common challenges, and today's hot button IT topics facing organizations of all sizes and verticals.  SEE BREAKOUT SESSION TOPICS BELOW
---
As with the majority of Keller Schroeder events, our Technology Vendor Summit will feature an opportunity for us to give back to our community. Each participating vendor partner will have a local United Way charity assigned to their table in the "Connections Corridor."  We will ask all attendees to vote for their favorite charity at the corresponding vendor table. At the end of the event, the charity with the most votes will receive a $1,000 donation. In addition, we will do a drawing from those who voted and that attendee will receive a $500 "thank you for voting" prize.
---
In addition to the $500 "Give Back" prize, the Technology Vendor Summit will feature many opportunities for you to win prizes.
Be sure to arrive on time to enjoy a light breakfast in our General Assembly Room, where we will be doing our first prize giveaway of the day. We will reconvene for a hot lunch and hear from our Guest Speaker.
---
Schedule of Events


8:00 AM – 8:20 AM 
Attendee Check In & Connections Time
8:30 AM – 8:50 AM
Welcome/Opening Remarks/Light Breakfast
9:00 AM – 9:30 AM
Break Outs – Session 1
Veeam
Singlewire
Baramundi

9:45 AM – 10:15 AM
Break Outs – Session 2
Cisco
KnowBe4
Kaspersky

10:30 AM – 11:00 AM
Breakouts – Session 3
VMware
Palo Alto
Proofpoint

11:15 AM – 12:30 PM
Lunch & Key Note Speaker : Todd Shellenbarger
12:30 PM – 1:00 PM
Vendor Showcase
1:15 PM – 1:45 PM
Break Outs – Session 1
GDPR*
Singlewire
Baramundi
2:00 PM – 2:30 PM
Break Outs – Session 2
Cisco
KnowBe4
Kaspersky
2:45 PM – 3:15 PM
Breakouts – Session 3
VMware
Palo Alto
Proofpoint
3:30 PM – 4:30 PM
$1,000 Charity Donation & $500 Nominating Person Drawings
Thanks | Closing Remarks
*General Data Protection Regulation
---
Break Out Session Topic Information
"Your IT Has Brains. We'll Give It Plenty Of Brawn"

With increasing demands on IT Managers, new ways for handling security and user requirements are needed. This seminar/breakout session will show you how you can automate your patch management, drastically simplify system building, and find out about ways to enroll software while avoiding complex repackaging procedures – inside and outside of your network.
About Baramundi: Baramundi provides companies and organizations with efficient, secure, and cross-platform management of workstation environments. These are compiled into an integrated, future-orientated unified endpoint management approach in the Baramundi Management Suite: endpoint management, mobile device management, and endpoint security are provided via a shared interface, using a single database, and according to global standards.

---
"Simple IT: Simplify Technology with Cisco"
Let Cisco introduce you to the concept of Simple IT, where complex environments can be simplified to a condensed solution set that is just as easy to manage as it is to deploy. (More Info Coming Soon!)
About Cisco: Cisco hardware, software, and service offerings are used to create the Internet solutions that make networks possible–providing easy access to information anywhere, at any time. Cisco provides industry-leading products and solutions in the company's core development areas of routing and switching, as well as in advanced technologies such as home networking, IP telephony, optical networking, security, storage area networking, and wireless technology. In addition to its products, Cisco provides a broad range of service offerings, including technical support and advanced services.

---
"GDPR: General Data Protection Regulation"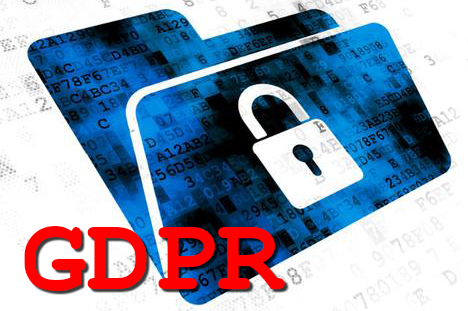 The European Parliament adopted the GDPR in April 2016, replacing an outdated data protection directive from 1995. It carries provisions that require businesses to protect the personal data and privacy of EU citizens for transactions that occur within EU member states. The GDPR also regulates the exportation of personal data outside the EU. Any company that stores or processes personal information about EU citizens within EU states must comply with the GDPR, even if they do not have a business presence within the EU. During this session, hear more about GDPR, strategies for becoming compliant, and the possible penalties for not taking action to protect EU data.
---
"Security Is A Mission Not An Intermission"

Hear about data breaches (not just the big ones that make the 5 o'clock news) but also the APT's causing the greatest harm.  How quickly could your organization be breached? Are you familiar with the tactics to circumvent your network protection? So sit back and grab a chair. Turn off you mobile phone, put down your tablet and hear real world issues facing enterprises every day.
About Kaspersky Lab: Kaspersky Lab's deep threat intelligence and security expertise is constantly transforming into next generation security solutions and services to protect businesses, critical infrastructure, governments and consumers around the globe. The company's comprehensive security portfolio includes leading endpoint protection and a number of specialized security solutions and services to fight sophisticated and evolving digital threats.

---
"Sucker Punches: Social Engineering Scams and Trends"

Phishing and other social engineering scams continue to proliferate and evolve with new hybrid attacks despite the best efforts of endpoint security and gateway solutions to block them. How do you keep up and what are the most effective methods for securing your organization to combat cyber crime? KnowBe4 will educate attendees about classic and current social engineering trends. During the session, we will also discuss recent attacks and how the organizations could have better protected themselves.
About KnowBe4: KnowBe4 is the world's largest security awareness training and simulated phishing platform that helps you manage the ongoing problem of social engineering. The KnowBe4 platform is user-friendly and intuitive, and was built to scale for busy IT pros that have 16 other fires to put out.
---
"Palo Alto Networks Next-Generation Security"
Safeguarding organizations' networks requires rapidly adopting innovative new security technology with the same scale, leverage and agility employed by the adversary. Learn how Palo Alto Networks Application Framework is ushering in the future of security innovation, reinventing how customers rapidly access, evaluate and adopt the most compelling new security technologies as an extension of the Next-Generation Security Platform.
About Palo Alto: Palo Alto Networks is the next-generation security company, leading a new era in cybersecurity by safely enabling applications and preventing cyber breaches for thousands of organizations worldwide. Built with an innovative approach and highly differentiated cyber threat prevention capabilities, Palo Alto's game-changing security platform delivers security far superior to legacy or point products, safely enables daily business operations, and protects an organization's most valuable assets.
---
"Targeting Your Biggest Security Threat Vector with Proofpoint"

Learn how Proofpoint safeguards your organization's biggest area of potential compromise – EMAIL.  More than 90% of all corporate attacks start at your most vulnerable place, your users' email.  Proofpoint protects from threat actors with better efficacy than anyone else in the email security market, with solutions to also address adjacent areas of compromise like personal email and social networks, and tight integration with Palo Alto Networks which increases your overall security posture.
About Proofpoint: Proofpoint is a next-generation cybersecurity company that protects your people, data and brand against advanced threats and compliance risks. Built on the cloud and the world's most advanced intelligence platform, our solutions help you effectively detect and block targeted attacks and respond quickly to suspected compromises.

---
"When Seconds Count"
Hear stories of companies that used advanced notification services to improve their safety and productivity. This session will include a live, interactive demonstration.
About Singlewire: Singlewire Software develops and supports a suite of InformaCast software solutions to help customers get value from Internet of Things (IoT) functionality. When communication matters most, Singlewire's InformaCast notification software provides the speed and reach to get critical information into the hands of the people who need it, to protect them when emergencies strike. InformaCast helps extend the reach of communications tools already in place, reducing costs and saving time.

---
"7 Tips to Prevent Ransomware Attacks on Backup Storage"
Ransomware is on everyone's minds.  You've prepared by backing up your data.  But are your backups protected?  Attend this informative session to learn great ways to make sure that not only is your production data protected from ransomware, but that your backups are also protected.
About Veeam: Veeam Software Availability solutions provide non-stop business continuity, digital transformation agility, and visibility for any app, any data, on any cloud. The Veeam Availability Suite, which includes Veeam Backup & Replication, leverages virtualization, storage, and cloud technologies that enable the modern data center to help organizations save time, mitigate risks, and dramatically reduce capital and operational costs, while always supporting their current and future business goals.

---
VMware Break Out Session Details Coming Soon!
About VMware:  VMware, a global leader in cloud infrastructure and digital workspace technology, accelerates digital transformation by enabling unprecedented freedom and flexibility in how our customers build and evolve IT environments. With VMware solutions, organizations are improving business agility by modernizing data centers and integrating public clouds, driving innovation with modern apps, creating exceptional experiences by empowering the digital workspace, and safeguarding customer trust by transforming security.
---