Applications Solutions Group Overview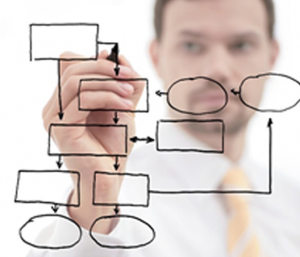 Our Applications Solutions Group is dedicated to helping organizations improve business processes, meet customer requirements, achieve regulatory compliance, integrate disparate systems, and respond to other unique marketplace demands. We work with a variety of solutions, platforms, and development tools, and do not have a "one size fits all" paradigm.From complete solutions, assistance in selecting packaged software, staff augmentation, or simply maintenance and support of your existing systems, our consultants can help.
Do you need a complete team of leaders and developers to help you launch new solutions or solve problems?  Or do you simply need temporary help in one or more areas?  Keller Schroeder is the answer, because we know that successful application solutions are as least as much about people as about technology. Our talented team consists of project managers, analysts, architects, and developers, all of whom do software solutions every day for a living. With an amazing team of over 40 apps professionals, we thrive by helping businesses improve their performance.
From a technology standpoint, we deliver solutions with:
Microsoft Tools (.NET, SharePoint, etc.)
Java
Legacy Tools (RPG, COBOL)
Integration Tools
Databases
Other Tools
We are a proud Microsoft Gold Partner in Application Development and Cloud Productivity.
Our Unique Business Units