Staffing Solutions Group Overview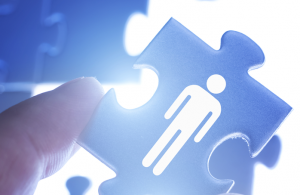 Our Staffing Solutions group specializes in technical recruitment and placement of quality IT professionals in contract and full time positions with our clients. In the event our core staff is unavailable, a unique skill set is needed, or the geographic location of the project is outside our region, we utilize Staffing Solutions to source qualified professionals to fulfill the requirements.
Our business partners choose to work with our professionals in Staffing Solutions because:
We have over 30 years of recruiting and human resources experience, ensuring that we are skilled at screening for only the best candidates.
We are part of a consulting firm that has been providing IT solutions to clients for over 35 years–we can and do consult with our in-house technical professionals to enhance our understanding of what is needed.
We use leading-edge search techniques.
We screen each candidate's abilities to match our clients with the best available IT professionals. We perform thorough reference checks on previous employment with a minimum of three professional references when available, and we conduct criminal background checks and drug screens, so the integrity of our contractors is ensured.
Our Staffing Solutions Group has partnered with clients in industries including:
Automotive Suppliers
Finance
Pharmaceutical
Health Care
Education
Music
Manufacturing
Transportation
Utilities
Staffing Solutions Services
Our Unique Business Units