Ray Pritchett, Business Unit Director
Synopsis: Enterprise distribution is a potentially game changing alternative to third party app stores for many organizations that might benefit from custom developed mobile apps, by offering:
Faster path from release to delivery with direct control over the timing and process
Elimination of third party review
More flexible control over who can install apps and updates
Enhanced administrative responsiveness – virtually immediate withdrawal of a "buggy" app or update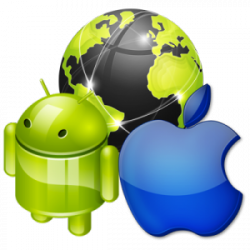 As more organizations begin to consider and explore the potential that mobile computing holds for improving processes and building tighter relationships with customers, partners, and staff, many quickly realize that the traditional method of distributing apps – via proprietary "app stores" – simply doesn't fit well. This should come as no surprise, given that app stores were built for the sole purpose of monetizing the distribution of a product aimed squarely at the broadest possible retail consumer market. By contrast, many enterprises have no interest in monetizing distribution of custom apps – conversely, their requirements often include controlled distribution to defined groups of users, while protecting apps and data from unscrupulous competitors and hackers.
To be fair, app stores have attempted to accommodate some of the concerns of the enterprise. For example, both Apple and Google have offered "B2B" or "Private Channel" features within their app stores, which do address some of the concerns by limiting access to enterprise apps. But other requirements associated with distribution of custom developed enterprise apps remain, due largely to conflicting objectives. For example, while an app store has an interest in protecting its reputation for trustworthiness by taking time to review and vet apps submitted by third party developers – an unpredictable process that can sometimes take 3-10 days – an enterprise that has developed its own app may find this process detrimental to their objective of speedy and flexible delivery of patches and updates that may be critical to business processes.
Enterprise Distribution – A key to successfully integrating the power of custom mobile apps into your organization
For many organizations, the ultimate answer is to forgo app stores altogether, and distribute mobile apps with the same flexibility they've long enjoyed with traditional PCs. As an open source platform, Android has generally supported more relative flexibility in distribution for some time. Fewer people may be aware, however, that with the somewhat recent advent of Apple's Enterprise distribution program, organizations can freely distribute their own apps to iPhones and iPads, from any infrastructure they choose.
Now organizations can inexpensively and flexibly control the publishing and distribution of their apps for Android and Apple, without submission to an app store – often by leveraging their existing infrastructure. For example, an intranet can securely distribute apps to employees, using existing content management tools and access controls. Self-service portals might distribute apps to customers and other external partners. Email groups could expedite delivery of critical patches and updates, or these processes might be built directly into communications processes that facilitate integration of the apps into enterprise applications.
Could your organization benefit from mobile apps that are truly integrated into your business – both in terms of business processes and data, as well as in how they are distributed to your users? Contact Keller Schroeder today to begin exploring the possibilities and to learn more.