Kris Linville, Sr. Systems Consultant


As we join the show, John, our friendly Support Engineer, is about to get a call from an end user, Jane, who's experiencing an issue. Just for fun, let's pretend that John & Jane live in a world of physical desktops, which we know can be tricky. Let's listen in…
John: "Desktop Support. This is John. How can I help you?"
Jane: "Hi John, this is Jane. I think something is wrong with my computer."
John: "Okay, tell me what's going on and I'll try to help."
Jane: "Well, I was searching for something on the internet and a window popped up that said my computer was infected and I need to run a scan on it. I clicked on the button and then a bunch of pop-up ads started opening. They have filled up my entire screen now and the computer is so slow that I can't even close them."
John: "Clicking on that virus scan button installed some malware on your hard drive and we will need to send a technician to your desk to get it cleaned up. I will create a work order for you and someone should be down there in a couple of hours."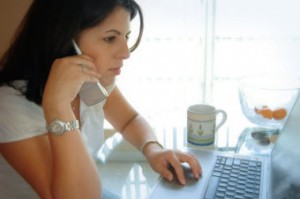 Jane: "A couple of hours!? I have to have this report finalized in less than an hour or it won't reach the client on time. We could lose a lot of money on this account if the report is late."
John: "Today, we only have one technician on site. She is working on an urgent issue. Do you have your report saved on the network so that you can work on it from a different machine?"


Jane: "No, I always save my work in the My Documents folder so that I can easily find everything."
John: "Okay. I've created a work order for you. Hopefully the technician will be able to get to you soon and will be able to correct the issue without losing any of your local files."
---
Well,
that
didn't end on a positive note. I'm sure John would have preferred to resolve Jane's issue immediately but simply didn't have the tools at his disposal to do so.
We can change that.
Workstations are as important to the end users' abilities to perform their individual jobs as the servers are to departments or the company as a whole.

Virtualization isn't just for servers. Consider how virtualization of desktops might benefit your organization.
How much does desktop administration cost you?
• Time spent on deploying new desktops
• Time spent installing software on each physical desktop
• Time spent fighting malware infections
• Time spent replacing failed hard drives
• Loss of user data saved on local hard drives
• Time lost by users waiting on desktop maintenance 
Okay. Let's visit that scene again but this time John & Jane live in the world where Virtual Desktop Infrastructure (VDI) has made their environment much more manageable through VMware's View application…
John: "Desktop Support. This is John. How can I help you?"
Jane: "Hi John, this is Jane. I think something is wrong with my computer."
John: "Okay, tell me what's going on and I'll try to help."
Jane: "Well, I was searching for something on the internet and a window popped up that said my computer was infected and I need to run a scan on it. I clicked on the button and then a bunch of pop-up ads started opening. They have filled up my entire screen now and the computer is so slow that I can't even close them."
John: "Clicking on that virus scan button installed some malware on your hard drive. I can get that taken care of from here; it will just need to be refreshed."
Jane: "What will a refresh do?"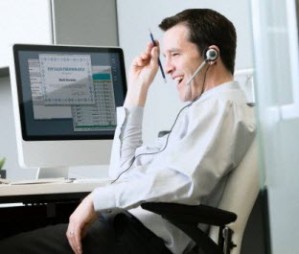 John: "It will clean off all the changes to your desktop. It will be like that malware never happened."
Jane: "But I have been working on a report all morning and it's saved in the My Documents folder."
John: "No need to worry. We redirect the My Documents folder to network storage so all of your files will still be there."
Jane: "Ok, how long will the refresh take? I really have to get my report done before… Hey, my screen just flickered and all the pop-ups are gone."
John: "Your desktop has been refreshed and should be working just fine now."
Jane: "My report is still here in the My Documents folder from my last save point. Wow, thank you so much!"
John: "You're welcome, Jane. Have a great afternoon."
---
Wow!
That worked out better for both of them! By deploying virtualized desktops and making use of VMware View, John's company was able to provide him the tools to quickly identify and resolve Jane's problem.

View simplified desktop administration allowing John's company to now:
• Deploy new desktops in minutes not hours
• Standardize desktops based on a single golden image
• Instantly remediate malware infections and software errors
• Add new software and apply patches once and push them out to all desktops non-disruptively
• Redirect user files to network storage for robust backup and recovery
• Reduce desktop footprints with small form factor zero clients
If you'd like to live in Jane and John's world, contact your Keller Schroeder Sr. Account Manager for more information or a demonstration of this product and how you, together with Keller Schroeder, can benefit your environment.