When it comes to identifying and developing top talent in today's marketplace, skill is necessary but attitude is a differentiator. My first college degree provided me with a highly-recruited skill at a time when the overall economy was in a deep recession (sadly, I'm referring to 1982 – not 2009). My perspective was that the skill I had obtained (computer programming) was of critical importance and would be the key driver for my future career success. Many employers also valued that skill and believed the aptitudes behind it were of paramount importance.
We were wrong. As it turns out, technical skills in our industry remain very important, but they evolve very quickly. Other skills such as project management, collaboration and communication have risen to a level of equal or greater significance in the field of information technology.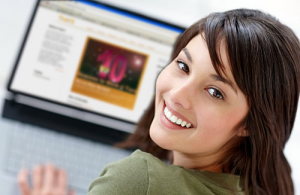 Skill requirements change. New ones are learned and old ones become less relevant. Attitudes are more enduring and more foundational to success. Some of the same attitudes that could have propelled or derailed my effectiveness as a new college graduate in 1982 offer the same potential for graduates who received their diplomas last month.
Recruiting tends to focus on experience and education. Performance management processes are usually weighted heavily toward results and outcomes. Experience, education, results, and outcomes are all very important. But are we giving adequate consideration to the underlying attitudes that frame our pursuits and our actions?
An attitude of entitlement may contribute to a poor work ethic. An attitude of indifference may explain why deadlines are frequently missed. A pretentious attitude may compromise teamwork.
A generous attitude can inspire trust and loyalty among co-workers. An attitude of humility can remove barriers to feedback and promote collaboration. A thankful attitude may promote genuine customer appreciation and outstanding customer service.
There is one more very important consideration about attitude – it can be chosen. Unlike many skills or experiences, all of us can choose the attitudes we bring to the table. Those attitudes can be modeled. As leaders we can coach and evaluate attitudes as a component of performance, even though we often avoid doing so.
Take a look around you and consider who impacts you most favorably. I'll bet the impetus of that impact is attitude, not skill. For me, when all else is equal, attitude trumps skill.
Larry May
President