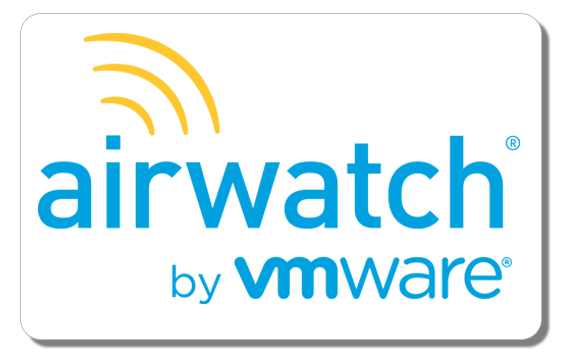 Chris Ross  – [Systems Engineer – Network Solutions Group]
Do you have a mobile workforce?  How are you controlling ghost IT and data leakage?  How are you providing corporate resources to help your mobile sales team?  Is that sales team able to leverage up to date data from the internal databases?  If you are struggling to answer any of these questions, AirWatch may be the solution for you.  By utilizing applications such as AirWatch Inbox, AirWatch Browser and AirWatch Container, complete control of data can be obtained while seamlessly providing internal corporate resources to a mobile workforce in a secure and safe manner.
Do you have an intranet website that your sales team is currently having to spend countless minutes laboring through VPN's and multiple sign-ins just to access?  AirWatch Browser can present that intranet website in a seamless experience as if the user was browsing a normal internet page, no multiple sign-ins, no hassle of a ensuring correct VPN credentials.
Sending the latest monthly sales numbers from a behind the firewall SharePoint site?  AirWatch Container can link to that SharePoint site and give your mobile workforce a secure and controlled method of access.  All the while preventing data leakage on the mobile device by ensuring any controlled information stays inside AirWatch Container.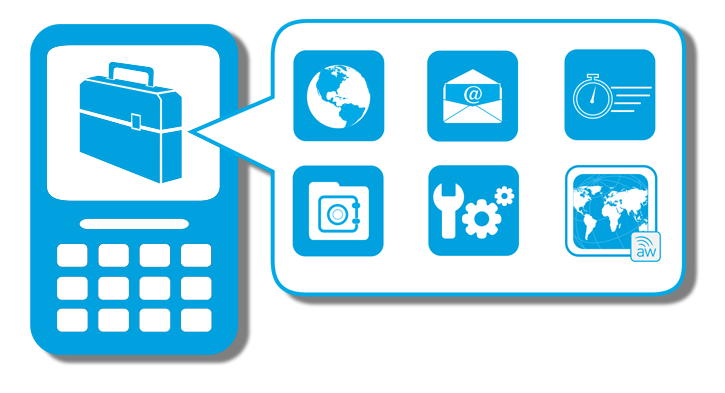 As a leader in the Gartner Magic Quadrant, VMware AirWatch is setting the stage for how Enterprise Mobility Management (EMM) should look.  The mobile worker population continues to grow and is forecasted to reach over 1.3 billion in 2016 and with this growth requires new security and management concerns.  VMware AirWatch is positioned to be that solution by leading in both security functionality and features delivered to the mobile worker.  Below you can find a brief summary of the main AirWatch features.
Enterprise Mobility Management Platform
Container
VMware AirWatch Container provides complete separation of corporate and personal data on devices, securing corporate resources and maintaining employee privacy. AirWatch enables organizations to standardize enterprise security and data loss prevention strategies across mobile devices through our flexible approach to containerization.
Devices
VMware AirWatch Mobile Device Management enables you to gain visibility into the devices – including smartphones, tablets and laptops – connecting to your enterprise network, content and resources. Quickly enroll devices in your enterprise environment, update device settings over-the-air, and enforce security policies and compliance across your entire device fleet. Manage any mobile device type, including smartphones, tablets, laptops, desktops, rugged devices, printers and peripherals with support for multiple operating systems including Android, Apple IOS, BlackBerry, Chrome OS, Max OS and Windows across your organization.
Apps
VMware AirWatch Mobile Application Management enables you to manage internal, public and purchased apps across devices enrolled in your organization. Distribute, update, track and recommend apps with VMware AirWatch Catalog. Build custom business apps with the VMware AirWatch Software Development Kit or by following AirWatch-sponsored ACE documentation, or wrap existing internal apps for advanced security with VMware AirWatch App Wrapping.
Content
VMware AirWatch Mobile Content Management secures document distribution and promotes content collaboration anytime, anywhere with VMware AirWatch Content Locker. Access your corporate content in a secure container with advanced data loss prevention policies. Promote collaboration with editing, annotation and commenting capabilities for shared files.
Email
VMware AirWatch Mobile Email Management delivers comprehensive security for your corporate email infrastructure. With AirWatch, you can control which mobile devices access email, prevent data loss, encrypt sensitive data and enforce advanced compliance policies. Containerize email and provide a consistent user experience with VMware AirWatch Inbox, a secure email client.
Browsing
VMware AirWatch Browser is a secure browsing alternative to native browsers and provides organizations with the ability to configure customized settings to meet unique business and end-user needs. Define and enforce secure browsing policies for intranet sites without a device-level VPN. Enable secure browsing with whitelists and blacklists or kiosk mode.
Telecom
VMware AirWatch Telecom Management enables IT to easily monitor data, voice and roaming usage alongside devices from the admin console. With AirWatch, IT has insight into telecom usage to help save time, money and resources. Roaming restrictions, automated compliance enforcement and self-service options for end users simplify telecom management for IT.
These are only a few of the features that AirWatch can offer you.  If you would like to learn or ore to see a demo of AirWatch, please contact your Keller Schroeder Account Manager.