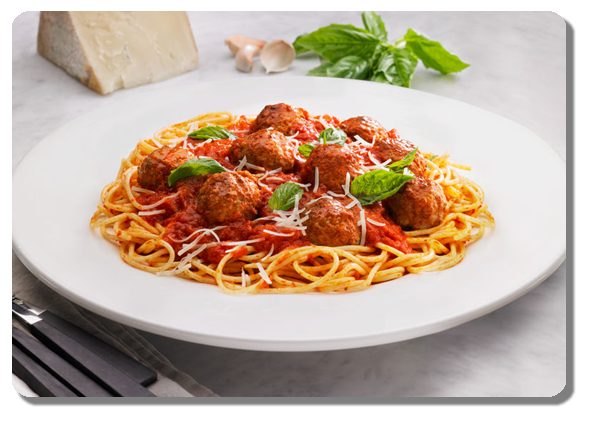 Rob Wilson – [Business Unit Director – Application Solutions]
Hint: You have to say it with an Italian accent, like "That's one spicy a-meatball!"
In our neck of the woods, folks tend to watch with a curious skepticism as the bleeding-edge early adopters go through the pains of "beta testing" newer technologies. Some call it "reluctant to change" and others call it "conservative". We level-headed, hard-working mid-westerners simply call it "prudent". While we have all likely seen an uptick in cloud adoption, many of our clients are still being…prudent…and that's understandable. Hopefully by now, you know our philosophy that all solutions do not belong in the cloud, and you should choose what is best for your business case. However, some solutions do make the most sense to run in the cloud, and Hybrid Cloud (cloud technologies working in conjunction with on-premises technologies) is what we believe will be the norm.
As a Micr

osoft Gold Certified Partner, one of our go-to cloud platforms is Microsoft Azure. We have been prudent as well regarding Azure. Even as we adopted Office 365 for Email (Exchange Online) and collaboration (SharePoint Online), we took a more conservative approach with Azure. Our chief concerns were about the stability of the platform and the rapid pace at which the services and administration tools seemed to change. We stayed in close contact with Microsoft and other partners, and the message that seemed to resonate was: "Azure services are mostly being adopted for development and testing environments, but there has not been a significant increase in production adoptions." Microsoft was working hard to address concerns, and we continued to grow our experience through application development in our lab environments.
Fast forward many months, and now the scale is starting to tip. Microsoft Azure has continued to evolve at a rapid pace, claiming a decent amount of market share and adding to its customer list. We have watched prices drop, services added, and more consistent user experiences. We have used Azure in production environments and it has proven to be a cost-effective, reliable alternative – at least for the use cases where we have employed it. We have used Azure Virtual Machines for several internal and client use cases – including public web sites, web services, extranet applications, and reporting dashboards – and Microsoft has remained true to the up-time promised in their Service Level Agreement. This approach has helped some of our clients avoid incurring the cost of additional hardware and even reduce the project timeline. As one of my clients put it (paraphrased): "I'm in the manufacturing industry, not IT. Put the solution where it is cost-effective, easy to manage, quick to deploy, and reliable. I'll stick to making what I make."
Currently, we are working on projects that utilize the SQL Database services and App Services, just two of the many services now offered on Azure. We have clients and partners exploring other services as well. If you are interested in knowing what we have tried and what we have not, please reach out to us and start the conversation. You can "rest Azured" (that was bad) we will be transparent.