The Cisco Catalyst 9800-CL creates a best-in-class wireless experience for your evolving and growing organization.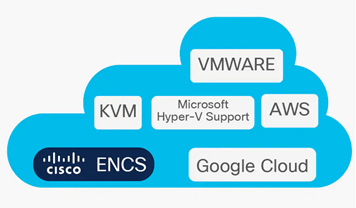 Are you tired of being hit with unreasonable lead times when procuring network hardware? The Cisco Catalyst product offers a software-based alternative to the popular Wireless LAN Controller appliance. Cisco continues to support a long-term roadmap for customers desiring a virtual wireless controller solution for both private and public cloud infrastructure. The Catalyst 9800 series controllers now come in formats that can be robustly implemented in many on-prem and public cloud architectures, including Amazon Web Services (AWS) deployments.
Keller Schroeder has had great success in implementing these virtual wireless deployments. Our comprehensive practice can aid your business during the site survey process and equipment implementation as well as support the deployment throughout the lifecycle of the solution. We have found reputable vendor partners like Cisco to be willing to maintain high levels of trust in solutions such as the growing virtual wireless platform.
VMware ESXi, KVM, Hyper-V, and Cisco NFVIS (on ENCS) supported
Supports centralized, Cisco FlexConnect®, mesh, and fabric (SD-Access) deployment modes
Multiple scale and throughput profiles with a single deployment package to best meet your organization's needs
Small (low / high throughput): Designed for distributed branches and small campuses supporting up to 1000 Access Points (APs) and 10,000 clients
Medium (low / high throughput): Designed for medium-sized campuses supporting up to 3000 APs and 32,000 clients
Large (low / high throughput): Designed for large enterprises and service providers supporting up to 6000 APs and 64,000 clients
One deployment package for all the scale templates. Pick the deployment size and the throughput profile when you instantiate the Virtual Machine (VM)
Supports up to 2.1 Gbps of throughput in a centralized wireless deployment (low-throughput profile without SR-IOV)
With a high (enhanced) throughput profile, up to 5 Gbps can be reached on ESXi and KVM with the right set of network cards and resources (SR-IOV-enabled NIC card)
An intuitive bootstrap wizard is available during the VM instantiation to boot the wireless controller with recommended parameters
Optimize your branch by deploying the 9800-CL as a virtual machine on the Cisco 5000 Series Enterprise Network Compute System (ENCS) running Cisco NFVIS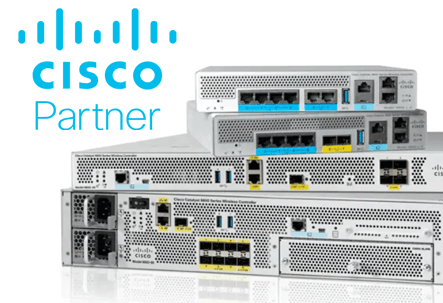 Keller Schroeder would love the opportunity to assist in adding value to your infrastructure purchase.  Our team of experienced and certified engineers is eager to assist you on your journey to increasing the ROI for your investment in wireless technologies. To learn more, reach out to your Keller Schroeder Select Account Manager.
---
Written By: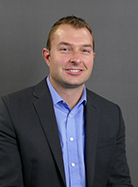 Ty Nixon
Senior Network Engineer
Infrastructure Solutions Group