Have you ever asked yourself, "Why aren't we doing data science?" It may be time to take the first step to get better at corporate analytics. Here's how…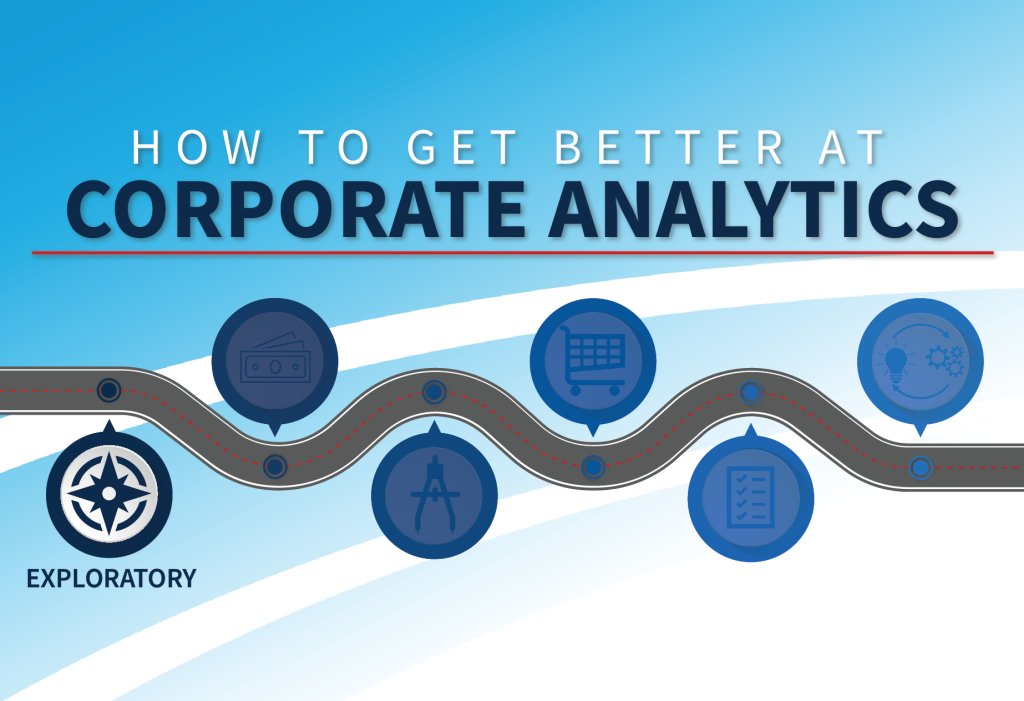 This will be the 1st (ok, the "0th") in our series on "How to Get Better at Corporate Analytics." We're the Data Strategy Group at Keller Schroeder, and prior to consulting others on how to do this, we were just like you: trying to build upon the analytics efforts that were already happening in our company, but not in a formalized or practical way that truly harnessed the value of data with the right skillsets, or that demonstrated the return on analytics investments.
Through a series of smart strategic decisions – and the good fortune we had in the form of durable executive sponsorship – we formed a high-functioning corporate analytics group on a limited budget. To our delight, we found a path to delivering high-value use cases that were measurable and created immediate value to the company. Along our journey, we realized that all organizations faced similar challenges and that our successful experience could be modeled and adapted by others, just like you.
This is our story…
CEOs love to read, and that's fantastic. Sometimes their reading leads them to the question, "Why aren't we doing that?" This can spawn a flurry of activity and quick research to answer their question…Sometimes your answer satisfies them, but other times, they get an unsatisfactory answer, and they keep asking again, and again, and again…
For example, the question "Why aren't we doing data science?" is exactly what led to what is now our Exploratory Phase. Before diving in and just "doing analytics", we took time to step back and take an honest look at what our current capabilities were. Then we developed a broad perspective on analytics in our industry and identified the possibilities for leveraging data to add value to the organization. After this, we presented a strategic position document for executive review, refinement, and approval. These important steps created the common understanding, buy-in, strategic alignment, and sponsorship that ultimately carried us to success.
So, to start building your own analytics department, we recommend the two main activities of the Exploratory Phase: Internal Assessment & Self-Education and Strategy Positioning.
---
Internal Assessment & Self-Education
The goal of the Internal Assessment & Self-Education Activity is to surface information regarding:
How are organizations using data and Advanced Analytics to their competitive advantage?
What is the data lifecycle and what are organizations doing in this regard?
What is the Value Proposition for your business on the general investment requirements and benefits to be realized by adopting a formal Data Strategy?
To pursue this initial step, it takes an innovation mindset, broad knowledge of your business, and one or more passionate colleagues willing to explore and "champion the cause." It also helps to have experience developing business cases and selling ideas. These early discussions should explore what your organization may have already done in the past on analytics, but also other analytics innovations in your industry. A key consideration is to educate a core group of widely respected colleagues that will likely end up being the "doers" and supervisors of your future analytics efforts. Together, this initial "critical mass of champions" will start to shape important operational definitions. For example, what does "data strategy" mean for you? What's a "data lifecycle?" You may also begin to develop your knowledge base on key analytics tools & technologies.
The key outputs from the Internal Assessment & Self-Education Activity will be:
Your draft data strategy "Position Paper" and
Approval for resources to explore a formal data strategy in the next Activity, "Strategy Positioning".
Strategy Positioning
The goals of the Strategy Positioning Activity are to gain agreement on your organization's need for a formal data strategy and to secure the sponsorship and investment to develop one.
Strategy Positioning involves appointing a lead resource to spearhead the strategy development activities and building a broader set of engaged stakeholders that can contribute to the identification of analytics opportunities. This Activity may also involve discussions with industry peers, gathering knowledge from key consultants or other research, and synthesizing these findings into one or more cohesive value propositions.
The key outputs from the Strategy Positioning Activity will be:
Executive approval of your refined data strategy Position Paper and
Executive approval to develop a full business case for your data strategy in Phase 1: Data Strategy Investment.
---
If your organization is accustomed to strategy development in general, these steps may seem natural and prudent. However, if this all seems a bit foreign or you question why all the Exploratory activity is necessary, consider giving us a call – we can help you get started. Once you get going, it's actually a tremendously rewarding and enjoyable process, one that will legitimize your efforts and more than pay for itself in value to your organization because you have chosen to first focus – rather than flounder.
---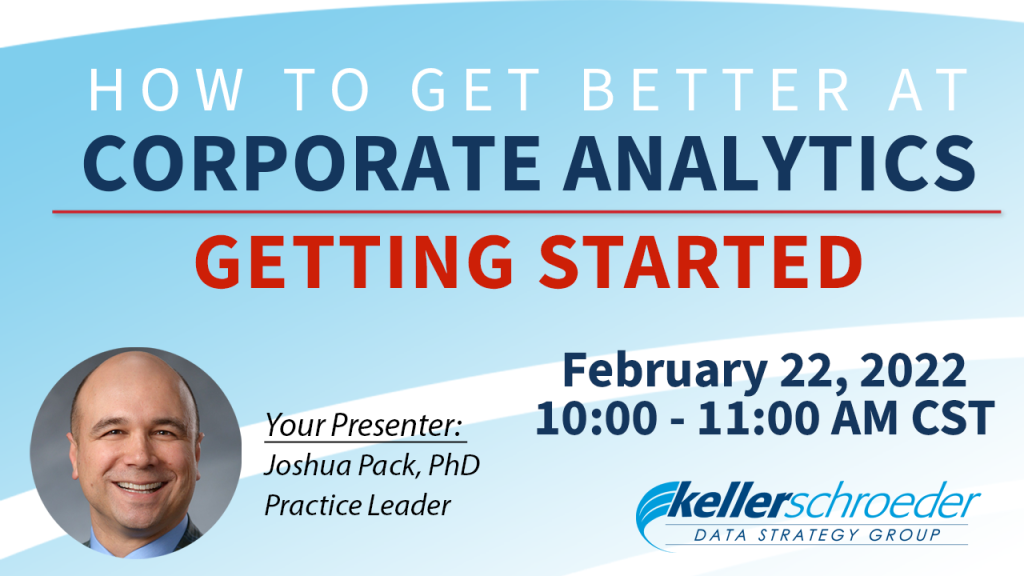 Josh recently led a webinar that focused on the Exploratory Phase of our Data Strategy Group's Framework. Getting better at analytics doesn't happen overnight, or magically with a strategic hire. You need to first focus on a data strategy that fits your organization, then build the analytics capability with good data management as the foundation. Click the button below to watch the full webinar.
---
---
Written By: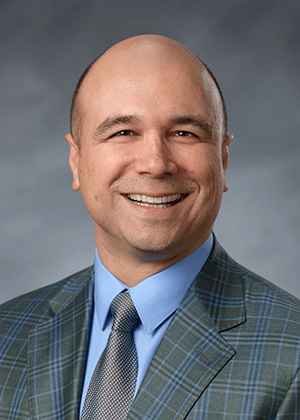 Josh Pack, PhD
Practice Leader, Strategic Management & Data Science
Data Strategy Group