How do you take the momentum of a new year and use it to find new solutions to this year's, or last year's, goals? We can help.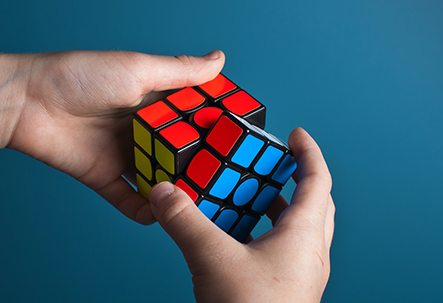 The new year brings the opportunity for new goals, new promises, and new plans. Yet what about those prior year goals that remain unmet? What promises did you break or not fulfill? What plans were put on the back burner due to other priority items, unforeseen happenings, lack of interest, or lost funding? Before starting that list of new goals and making commitments and plans to accomplish those, first take time to reflect on last year. Find any low-hanging fruit you can spend a few minutes or hours to finish so you can cross it off your list?
Identify any goals that truly are no longer relevant and can be purged from the list? Does anything need to be carried forward onto this year's list?
Completing items on your list can lead to a sense of accomplishment, creating positive energy and a renewed commitment for tackling the next goal on your list. Goals that need to remain on the list mean they are important enough to finish. And sometimes, it is okay that goals did not get accomplished – after all, pivots need to happen as life forces us to a new direction – do not feel bad about that. Instead, level set by reflecting on what you did accomplish and give yourself a break for any misses. Take a deep breath and start that new list.
In the business world, that list could include goals and plans to address issues like:
Supply Chain Delays
Staffing Shortages
Remote or Virtual Training
Waste and Inefficient Processes
---
Supply Chain Solutions
"Supply Chain" was undoubtedly a word of the year for 2021, and we have seen how it has affected our everyday life firsthand. Supply chain is the backbone of many businesses and managing supply chain is imperative. Managing it effectively creates a competitive advantage. We provide solutions for supply chain planning and data insights. Whether it is determining current inventory levels or estimating ship dates, we can help.
Staff Shortage Solutions
A task that takes an employee just 10 minutes per day will consume over one work week of that employee's time in a year. Whether the task is rekeying data from one system to another, taking orders by phone, or taking payments by phone, automating these processes can lead to an exponential Return on Investment (ROI). Your customer service employees and order entry operators have firsthand knowledge of which calls take the most time and should be prioritized for Digital Transformation. For more information, see our Digital Transformation Framework.
Training Solutions
With remote work becoming normal and high turnover rates becoming more common, training roadmaps have become even more important. What do your staff, suppliers, and even customers need to know to remain relevant, challenged, empowered, and equipped to do business with you? An increasing number of clients recently have asked us for creative ways to deliver staff training and customer-focused educational products for their remote staff or customer base. Learning Management Systems (LMS) are used to create an immersive learning environment that can be used to elevate an onboarding process, train staff, or monetize your expertise on a subject matter.
Waste and Inefficiency Solutions
Nobody knows better than your staff how their time is being used, and at times how it is being wasted. Time and money are not the only resources companies tend to waste. Knowledge and skills may be wasted as well. Your best employees will lack fulfillment if they feel their time, skills, or knowledge is undervalued or altogether wasted. Doing repetitious work that could be automated or performing tasks that are not challenging to them are two common complaints in the workplace. We work with you to help learn how to identify and eliminate waste throughout your organization.
---
Our Applications Solutions Group at Keller Schroeder is well versed in web-based, mobile, cloud, on-premises, client/server, and legacy application development tools. We have the technical expertise and experience to deliver secure, efficient, and reliable solutions that are highly integrated with your applications, data, and business processes. Our software architects and developers understand the nuances of a variety of platforms, fundamental and evolving architectural models, and design principles. We have deep experience building, maintaining, extending, and supporting solutions on today's – and yesterday's – technology stacks. From complete solutions, managing projects, assistance in selecting packaged software, staff augmentation, digital transformation, cloud, or simply maintenance and support of your existing systems, our team has a track record of successful engagements demonstrating our abilities to design and deliver solutions to meet or exceed your needs. In other words, we can help you with those goals on your new year's list. 
If you need assistance accomplishing any of your New Year's goals, or last year's goals, contact our Applications Team. We are here to help!
---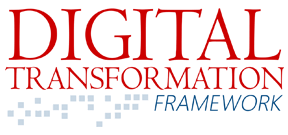 Keller Schroeder's Digital Transformation Framework includes tenets to help you identify, prioritize, execute, and learn from transformational initiatives to better prepare you for the next disruption – whatever it may be! Click here to download your complimentary copy.
Think Digital. Embrace Clarity. Increase Advantage.
---
Written By: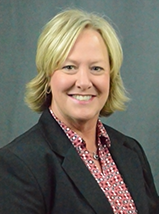 Cathy Graper
Vice President
Applications Solutions Group