Taking advantage of every opportunity to integrate can make the difference between being successful or being left behind.
I worked my way through college as a data entry clerk. All night long (because college kids work the night shift), I sat with a huge stack of files and manually keyed information into one system, then turned around and started all over again with that same stack of files and keyed it into another system. Now, don't get me wrong. As a poor college kid, I was happy to have the work; but even back then I knew there had to be a better way.
System integration has been around for a while, in one form or another. For example, Electronic Data Interchange (EDI) has been around since the 70's as a form of integration that allows business partners to exchange data electronically and provide greater efficiency and speed in everyday business processes. EDI is still used for data exchange, but newer Application Programming Interfaces (APIs) are much more common due to simpler formats that allow for a more rapid and flexible development process.
In today's economy, taking advantage of every opportunity to integrate can make the difference between being successful or being left behind. Integration is no longer just about getting data from one system to another so that you don't have to key it in twice (although, that is still a great place to start). Integration opens doors that allow you to provide more value to your customers, such as:
Integrating with delivery services to provide track and trace for your customer's orders
Integrating Customer Relationship Management systems (CRMs) with Customer Order systems to provide instantaneous information when you are talking with your customer
Integrating back-end systems with mobile apps to empower your customers in any number of ways
Opportunities to integrate are abundant in most companies, and technology offerings today have made it easier than ever to integrate systems and eliminate manual and redundant processes. To learn more about how Standardization also plays a role in eliminating redundancy, see the article "Digital Transformation and Standardization" by my colleague Tena Kay. Identifying these opportunities, prioritizing them, executing on them, and learning from them will provide your organization with the competitive edge needed to succeed now and in the future. Ask yourself:
Where are you keying in data?
Where is the same data manually entered into multiple systems?
Where are you sending or receiving standardized forms?
Where are you manually communicating with business partners?
What third-party services do you use that offer APIs?
We define Digital Transformation (DX) as "the commitment of an organization to consistently improve business performance through the use of technology as a strategic asset." As one of our twelve tenets of transformation, Integration is using technology to share data or processes between systems or organizations to increase efficiency. When integration is implemented, redundancy and manual errors are reduced, data integrity is increased, and human time is freed up to allow people to focus on the things people do best.
Think Digital. Embrace Clarity. Increase Advantage.
---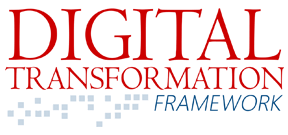 Keller Schroeder's Digital Transformation Framework includes tenets to help you identify, prioritize, execute, and learn from transformational initiatives to better prepare you for the next disruption – whatever it may be! Click here to download your complimentary copy.
---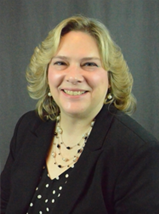 Written By:

Jill Epperson
Director, Microsoft & Mobile Applications
Keller Schroeder
---