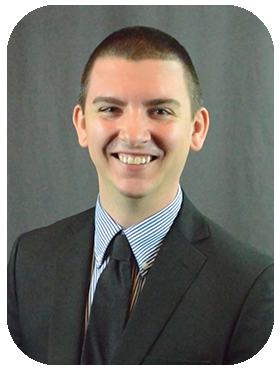 Tyler Carlisle  – [Network Consultant]
How do you protect your users when they are off your corporate network, outside the boundaries of your perimeter security solution? Do they use a VPN? Are you sure? A recent Gartner study predicted that as much as 25% of corporate data traffic will bypass perimeter security. How can you guarantee that your users are secure? Cisco Umbrella can provide the answer.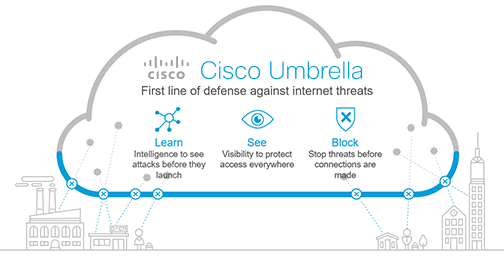 Cisco acquired OpenDNS in 2015 and rebranded its enterprise security products to Cisco Umbrella. Cisco Umbrella is a cloud-based Secure Internet Gateway that protects your users wherever they access the internet, whether on or off the corporate network, and on or off the VPN. Its DNS-based architecture and IP layer enforcement provide a first line of defense against threats, such as malware, ransomware, and C2 callbacks.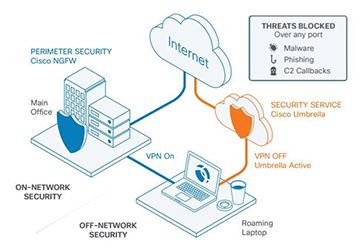 Cisco Umbrella provides the same protection to all devices on the corporate network, including IoT and mobile devices, by simply forwarding external DNS traffic to the Umbrella servers. Best of all, it provides all this protection with zero additional latency, 100% uptime, and it can be deployed in as little as 30 minutes.
If you would like more information on Cisco Umbrella, visit staging.kellerschroeder.com/umbrella to download our "At A Glance" information sheet or request to be added to our upcoming webinar distribution list.  You can also contact your Keller Schroeder Select Account Manager today to start your free trial of Cisco Umbrella.