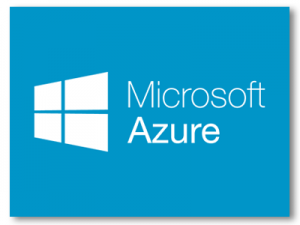 Chance Webster – [Systems Engineer]
We have all seen stories on the news about company information being accidentally disclosed because of employee error or stolen during a breach of a company's security infrastructure.  In many cases, company's data is critical and confidential, and protecting this vital asset is a high priority.  The problem that organizations often face is protecting the company's data within a budget that adequately aligns with the risk of data loss.
While there are many solutions available, Microsoft has developed a strong solution with the Azure Rights Management Service which natively integrates with many applications already in use within the business.  The Azure Rights Management Service is a cloud based Rights Management platform that provides a holistic approach to protecting your information within the Office 365 platform.  This service allows information owners to maintain access controls over the data that is being sent via email, stored on portable media, or even within the organization.  In addition, Azure Rights Management can be configured to provide notifications, either on-demand or by using a Rights Management template, that the data has been accessed by authorized users or that unauthorized access has been attempted.  Additionally, as part of the Azure Rights Management Premium service, this same protection can be extended to your on-premise Exchange, SharePoint, and File servers without a need for additional infrastructure that typically requires significant effort to implement and maintain.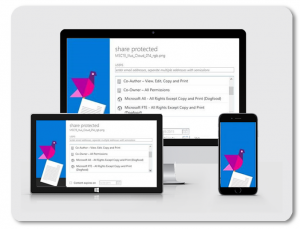 An additional feature of the Azure Rights Management service is the Office 365 Message Encryption service.  This service provides an easy to use email encryption platform that requires very little setup and integrates with your existing email infrastructure.  Internal users can easily encrypt emails without a need for cumbersome setup time or need to exchange email certificates with a recipient in order to send an encrypted message.  Recipients of messages encrypted by the Office 365 Message Encryption service will find it easy to use and without a need for any additional setup.
The Azure Rights Management service is included in the Office 365 E3 and E4 plans or available for separate purchase for use with other Office 365 plans.  For on-premise infrastructure or for additional features such as tracking of RMS protected documents, Azure Rights Management Premium is available for separate purchase or as part of the Enterprise Mobility Suite or Enterprise Cloud Suite.
For more detailed information on Azure Rights Management Service and how it may help with protection of your organization's data, contact your Keller Schroeder Account Manager.