Carissa Montgomery, Marketing & Communications Coordinator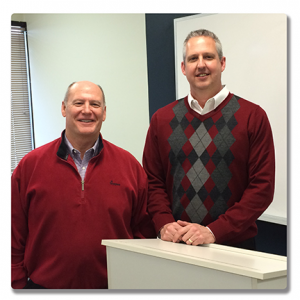 The kickoff to our 2015 TechSpot series of lunch-and-learn events took place on Thursday, February 26th. The event was also the first held at our new TechSpot location, ITT Technical Institute in Newburgh, IN. The informative session featured presentations from our vendor partners Cisco and Peak 10.
Cisco Systems Engineer Kevin Flook discussed the company's Intercloud Fabric, a highly secure, open, and flexible solution that gives users complete freedom in workload placement based on business needs.
Kevin's presentation included details such as Cisco's Intercloud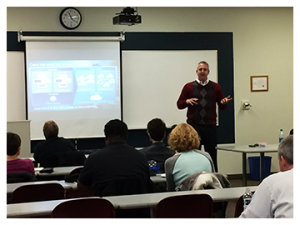 Fabric vision, an overview of its architecture, and case studies highlighting the technology's true business value.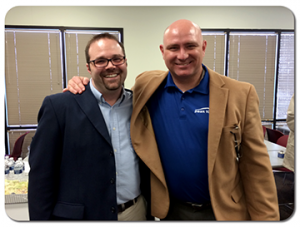 Attendees also had the opportunity to hear from Mike Meyer, Systems Engineer from Peak 10. Mike discussed the latest in Peak 10's Disaster Recovery. Topics featured in Mike's presentation included Business Continuity versus Disaster Recovery, a Disaster Recovery plan using the Cisco PPDIOO Chart, challenges associated with traditional disaster recovery implementations, and cloud-based disaster recovery using Peak 10's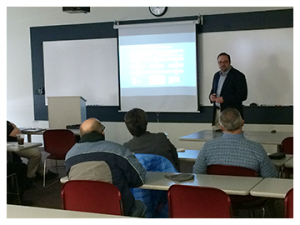 DRaaS.
Clients were also treated to a free lunch, a free gift, and the opportunity to win great prizes. Becky Hills from Ivy Tech, Allen Tate from the Ohio Township Public Library System, and Cathy Finch from Raben Tire all took home Amazon Fire Sticks. Abram Devonshire from Flanders Electric won our Grand Prize, a $100 VISA Gift Card.