Tim Deem, Sr. Network Consultant
Cisco Systems recently made two significant announcements at Cisco Live! Milan.  The first included new models of the Adaptive Security Appliance (ASA), and the second included changes in the AnyConnect Client with respect to new names and ordering methods.
New ASA Models
The new models of the ASA provide substantially improved throughput and the FirePower services within purchased bundles.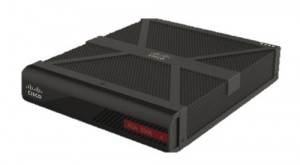 5506-X:   Similar to the 5505 model in its footprint, but with 5 times the throughput  (750Mbps), and as a Next Generation Firewall (NGFW), ships with FirePower services and built-in administration.

5506W-X:  Mirrors 5506-X features, with a built-in 702 AP (802.11n).
Although the improved performance and FirePower inclusion is greatly anticipated, one disappointment is the lack of Power over Ethernet (PoE) and its absence from the roadmap on these units. Two additional models were also mentioned, but aren't due to be available until later in Cisco's calendar year.  Details on the 5508-X (higher performance model) and the 5506H-X (ruggedized model) will be forthcoming.
Cisco AnyConnect Change
The announcement at Cisco Live! Milan was followed by the End of Support (EOS) alert issued March 14, 2015 declaring the EOS for Cisco AnyConnect version 3.x.  As of this alert, the following are now in effect: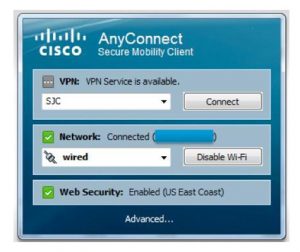 Software maintenance will not be available for the stated software versions [3.x] beyond March 1, 2016.
OS Platform updates for Windows, Mac OS X and Linux will not be available for the stated software versions [3.x] beyond July 31, 2015.

The new Cisco AnyConnect SSL-based client solution is acquired by purchasing the licensing for AnyConnect Plus (which mirrors the old Essentials license in features and functionality) or AnyConnect APEX (which mirrors the old Premium license).  If, however, you've purchased the original AnyConnect Essentials or Premium licensing prior to March 2nd 2015, there are migration licenses which can be acquired at a reduced cost.
For more information regarding the new ASA models or the AnyConnect licensing, please contact your Keller Schroeder Account Manager.