Keller Schroeder's company culture is built on giving back. We exist to make positive impacts on our employee-owners, on our clients, and in our communities, and our employee-owners do our best to incorporate that initiative into everything that we do.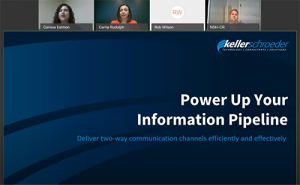 During our recent "Power Up Your Information Pipeline" webinar, while learning how to leverage Microsoft 365 for their business, attendees also had the opportunity to partner with us in giving back to the community. When registering, our team asked everyone to nominate an organization to be selected to receive a $500 donation. Lynn VanVactor from the American Quilter's Society nominated the Salvation Army of Paducah, who were chosen among the other organizations to receive the donation.
"Thanks so much to Keller Schroeder for the donation in my name to the Paducah Salvation Army."
– Lynn VanVactor, Director of Business Technologies | American Quilter's Society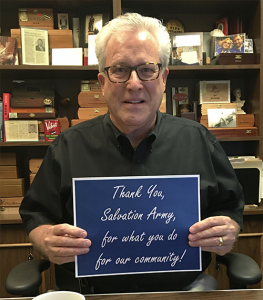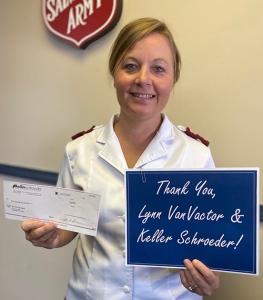 We were able to virtually present the donation check to Captain Monica Horton from the Paducah Salvation Army this week. Thank you again to Lynn for both attending our webinar and your support of such a worthy cause.
To learn more about our on-going "Partnering In Business and Community Giveback" initiative, visit this landing page, or you can reach out to our Evansville office at (812) 474-6825 or in Nashville at (615) 208-7726.