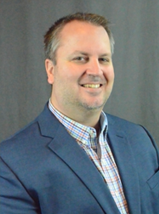 Rob Wilson  – [Principal Consultant – Greater Nashville Area]
As we approach the two year anniversary of when we started to emphasize growing our business in the Greater Nashville Area, I wanted to give an update on how things are progressing. Road warriors no more, Lee Barron and I have both moved into the region as of earlier this year. In 2018, we more than doubled the number of clients we serve in Nashville. In the past twelve months, over one-third of our employee-owners have been engaged on projects for our Nashville area clients. There is much to be thankful for, but nothing more than the trust our new and existing clients have given us.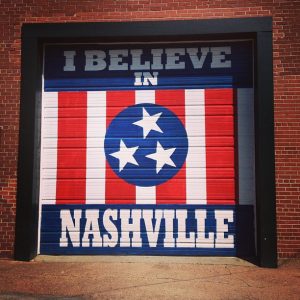 Trust is an interesting thing. We often think of it as something we must earn, when in fact it is something one must choose to give in advance. That's why we don't take trust for granted. It is the hardest thing for you to let go of. It is said that people do business with those they know, like, and trust. We can help you know us by making you more aware of who we are and what we do. We can help you like us by being likable. And, of course, we can influence your trust proving ourselves trustworthy. But it isn't enough just to share how others trusted us and how we delivered for them, or even to tell you of the times we messed up and how we made it right. In fact, our trustworthiness is not something we can prove to you personally at all until first you give us your trust. Once you give it, the onus is on us to prove you right.
We're very grateful for those who have trusted us, and then gave us the highest of compliments by trusting us again. It's a big step, putting your personal seal on a relationship recommendation, and we know it. You have business objectives you are trying to achieve, and you need to make sure the right technology partnerships are in place to achieve them. Once you trust us on an endeavor, we share the responsibility of making it a success. We own that responsibility, and we care deeply about your success.
Another interesting thing about trust – it goes both ways. We have expressed our trust in the Nashville community through our investments of many types. Of course, you have delivered on your end. As we continue to strive to make positive, personal impacts on the businesses and communities in the Nashville area, through technology and other meaningful ways, we look forward to continuing to build upon that mutual trust.
In future posts, I'll share more about the type of work we're doing here and ways we are getting involved. For now, we just wanted to say thank you again to our clients and partners here for your warm welcome and for proving your trustworthiness to us.