Kris Linville – [Senior Systems Consultant]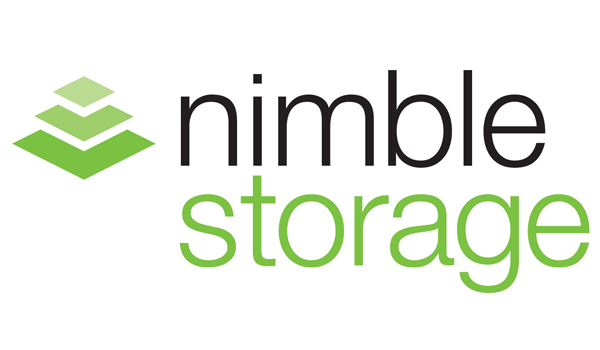 Winter is coming… have you chosen which house you will ally with?  Challengers will rise and fall but only the one true king will sit upon the throne when the game is won.
Your current storage solution has done an adequate job at fulfilling your needs in the past using the same old traditional methodologies.  Still, you have learned that, all too often, quality of service will vary under the stressful load of a busy day and you realize that a little more struggle will be in order to get what you need when your storage must divide its attention between multiple courtiers.  Maybe you are ready to see how much your highly-virtualized, production server environment can prosper when a worthy solution is allowed to take its place in your data kingdom.
Pass the crown.  It's time to elect a small but mighty array to rule the bits and bytes in your data center and Keller Schroeder with Nimble Storage can light the way.

In 2015, Sr. Systems Consultant Chris Haynes explained the features of the CS-Series arrays and told you why Nimble Storage is favored by Keller Schroeder as the best next-gen hybrid storage array.  With its groundbreaking simplicity and advanced administrative features, Nimble Storage has been renowned, worldwide, as one of the fastest growing storage vendors in history and has rightfully received numerous industry awards in the process.
Since its first product shipment in 2010, Nimble Storage has attentively listened to its partners and customers to develop innovative solutions that fulfill the ever-growing enterprise data center storage needs.  It is that attention and innovation which has led to the release of the most predictive, most scalable, and most reliable all-flash storage array on the market today.
With the Nimble Storage AF-Series all-flash arrays, you will get all of the NimbleOS feature enhancements at no additional cost, Triple+ Parity RAID to survive 3 simultaneous drive failures, variable block sizes for application performance optimization, predictive analytics monitoring for your storage arrays and virtual machines through the InfoSight portal and VM Vision, and FIPS-certified encryption at rest and on-the-wire when natively replicated… just to highlight a few.
Hold the door!  The illustration below compares the performance and storage capacity based on data center footprint of the Nimble Storage AF-Series with other well-known all-flash offerings.  Obviously, the Nimble Storage AF-Series is no sheep.  This small package has a beast inside and it is not afraid to break through the large shadow cast by other solutions on the market.  How will you choose to arm your data center?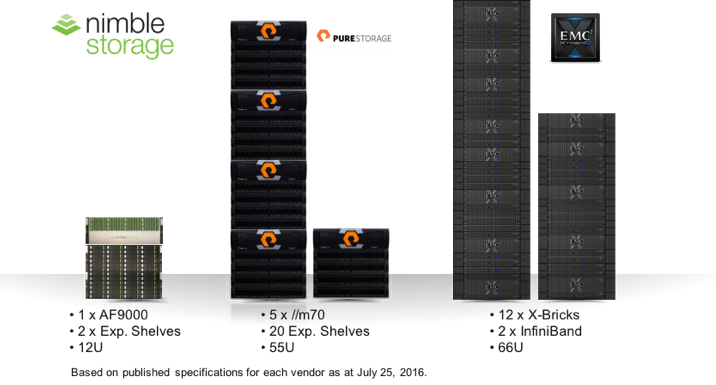 Other all-flash solutions may offer great performance and latency numbers, but do not scale well as storage demands grow.  Nimble Storage products offer simple and seamless scalability in enterprise storage solutions.  Keller Schroeder has seen, first-hand, the real-world results of the All Flash Array scalability and data reduction technologies that provide over 3x storage savings for highly virtualized environments.  When you need to grow, whether you are looking to scale up, scale deep, or scale out, you can rest easy knowing that performance is decoupled from capacity to allow for scaling only the necessary components.  This uniquely allows for independent and non-disruptive scaling operations that include upgrading storage controllers, adding external storage shelves, and clustering any combination of Adaptive Flash or All Flash arrays in up to four nodes per cluster, to provide guaranteed performance of 1.2 million IOPS at sub-millisecond latency in as much as 8.2PB of storag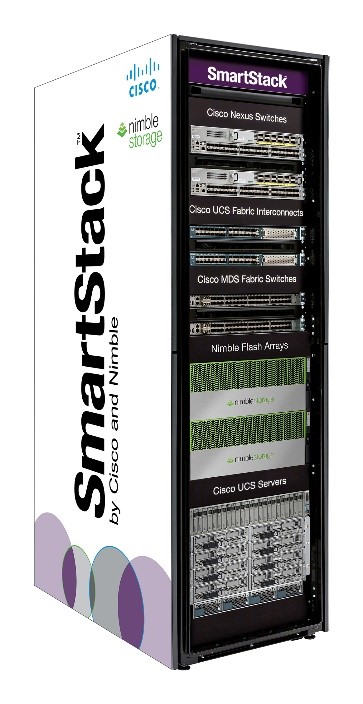 e capacity.
Modern data centers are all about consolidation and integration which makes building specialized infrastructure silos feel like a step in the wrong direction.  There's no longer a reason to limit your best performance to just a select set of workloads.  Nimble Storage has once again partnered with Cisco and VMware to develop reference architectures; combining Nimble Storage Arrays, Cisco Unified Computing Systems (UCS), and VMware vSphere; known as Cisco Validated Designs (CVD) for all types of production data center workloads.  The SmartStack Integrated Infrastructure increases performance and availability while driving down data center hardware cost and footprint.
Nimble Storage All Flash Array Key Feature Summary:
All NimbleOS Software Features Included
Consistent Storage Performance
Tailored Application Optimization
Predictive Analytics with InfoSight and VM Vision
Data Reduction with Deduplication and Compression
Unified Flash Fabric – any 4 CS-Series or AF-Series arrays
Scale-to-fit Architecture
Triple+ Parity RAID for Maximum Availability
FIPS-certified Encryption at Rest and On-the-wire
SmartStack Integrated Infrastructure CVDs


---
"That's what I do… I'm fast and I store things."
                                                                  -Nimble
---
Winter is coming.  Take up your watch.  Build a true history of great conversation by contacting your Keller Schroeder Account Manager and be the fire that burns against the cold.