Chance Webster  – [Systems Engineer – Network Solutions Group]
In today's fast paced world, e-mail is the medium that drives business.  Not only do we use email to conduct day to day operations and communicate with employees, customers, and business partners, we also use email to advertise products and services, convey information to a large group, or even send that all-important casserole recipe to a coworker.  With the pervasiveness of email, a common business concern is how to filter out junk mail or messages with malicious content.  There are many good solutions on the market today, however there are sometimes gaps in coverage as vendors try to keep up with ever-evolving tactics used by spammers and other malware techniques.  A complete solution to mitigate both junk mail and mail-based risks and provide solid intelligence on these threats is ProofPoint Email Protection.
ProofPoint Email Protection is a cloud-based platform that grows with your business and can be used to develop a highly reliable, low latency solution to protect your users from malicious or otherwise unwanted messages by use of policies rather than a set of rules that apply to everyone in the organization.  By using policies to define your message filtering rules, administrators can allow for a more targeted audience for messages from a particular source, sender, or classification of messages, if required.  Since ProofPoint Email Protection is cloud-based, it also provides for continuity of incoming email if your email servers go down and will automatically restart delivery when your email services are restored.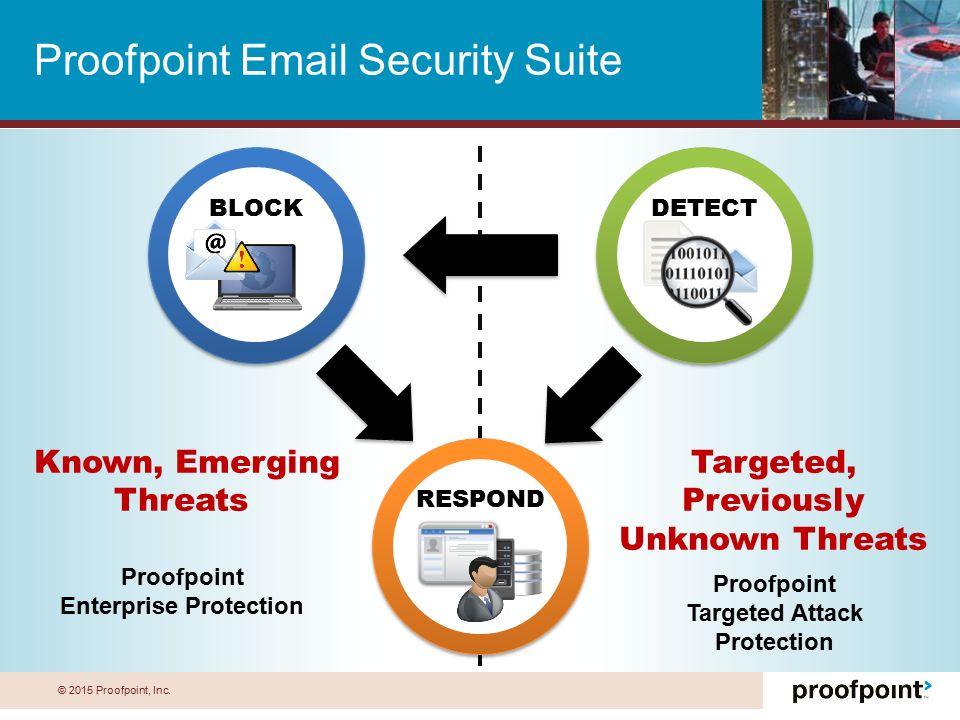 ProofPoint Email Protection also provides a high level of visibility and reporting for your email administrators while also providing your users with some level of control.  Messages can be searched using the message tracing logs and dozens of search criteria to quickly identify messages and take action as necessary.  There are also a large number of detailed reports that can be used to provide a vast array of information and allow administrators to make informed decisions when approving or denying messages with questionable content.  End users can also be provided some freedom to opt in or out of routine quarantined message notifications, ProofPoint-managed or Administrator-defined Safe and Block lists for known spam or malware sources, or even Bulk Message delivery.
If you are considering more effective ways to manage against mail-based malware risks or the loss of time related to sorting through spammed messages, make contact with your Keller Schroeder Account Manager and let us show you more about the ProofPoint Email Protection solution.