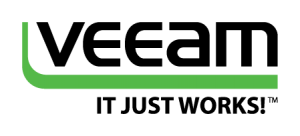 Matt Barton – Senior Engineer
Is your business still backing up a VMware or Hyper-V environment using traditional physical backup software?  Has your business recently made the transition from physical infrastructure to a VMware or Hyper-V virtualized environment, and are now looking to take further advantage of server virtualization?  Or are your backups failing to meet RPO & RTO targets?  If any of these scenarios are true of your business, now is a great time to look into Veeam, and the Veeam Availability Suite.

The Veeam Availability Suite combines 2 great products: Veeam Backup & Replication and Veeam ONE.  Veeam Backup & Replication is the ideal replacement for your legacy backup; Veeam was built from the beginning for virtualized environments.  This allows for recovery of failed VMs in as little as 2 minutes, near-continuous data protection and replication, and 15 minute RTO & RPOs.  Veeam backups include in-line deduplication, compression, and changed-block tracking (CBT), greatly reducing capacity requirements.  The best part – no backup agents on your VMs!
Veeam ONE is a full-featured monitoring, reporting, and capacity planning tool for VMware or Hyper-V virtualized environments.  It provides 24×7 real-time monitoring and alarming of performance and backup issues.  The software comes configured with 200+ pre-set alarms, but is fully customizable based on your environment.  The advanced capacity planning allows for "what-if?" analysis and resource reservation configuration.
Interested in trying out Veeam, but not ready to fully commit?  Check out the completely FREE versions: Veeam Backup Free Edition and Veeam ONE Free Edition.  Both offer a subset of the functionality included in the fully licensed versions, including full VM backups, single item recovery, and 7 days of performance and capacity metrics from Veeam ONE Free Edition.