VMware
Data center infrastructure consolidation is challenging.  Floor space and hardware costs escalate out of control as more and more server and application demands are placed on today's systems administrators.  Virtualization is the single most effective way to reduce IT expenses while boosting efficiency and agility.  Large enterprises, midsize corporations, and small businesses alike can leverage VMware technologies to increase compute and workload density in order to help reduce hardware, power, and cooling costs while simultaneously improving server performance and manageability.
The Network Solutions Group at Keller Schroeder has years of extensive experience in the virtualization space focusing on VMware technologies.  No matter the size of the data center environment, our team can provide valuable assistance in implementing the best virtualization solution using proven and validated designs and practices.
VMware simplifies complexity across the entire data center to create a more responsive, resourceful, and ultimately profitable business.  As a VMware Enterprise Solution Provider, Keller Schroeder has achieved the technical level of proficiency to expertly design and install a wide range of VMware products and services, including Data Center  and Cloud Infrastructure with VMware vSphere; VMware Horizon; VMware AirWatch; and VMware vRealize Suite, to create a robust and resilient software-defined data center.
VMware vSphere  ->  Industry-Leading Server Virtualization Technology
Consolidated hardware for increased resource utilization efficiency and reduced capex
Run multiple operating systems and applications on a single physical server
Isolate and Encapsulate applications and servers for improved business continuity
Speed up and simplify system deployment and management
Develop agile data center infrastructure with higher availability and superior performance
VMware Horizon  ->  Streamlined Desktop and Application Virtualization Technology
Centralized desktop deployment and management
Standardized desktops based on "golden image" templates and pools
Desktops and Applications delivered via a single platform
Just-in-time delivery of desktops and applications
Built on industry-leading software-defined data center infrastructure
VMware AirWatch  ->  Enterprise Mobility Management Platform
End-to-end security from devices to data center
Freedom of mobile device selection
Key business application delivery with self-service access
Enable users to securely connect to corporate networks, including Wi-Fi and VPN
Seamless integration to existing IT infrastructure
VMware vRealize Suite  ->  Enterprise-ready Cloud Management Platform
Proactively monitor, detect, and avoid capacity and performance issues
Avoid idle and over-provisioned resources
Automate infrastructure costing and usage metering to support chargeback processes
Provision complete application stacks to developers in minutes
Leverage self-service access as needed to improve end-user workflow
Read more about VDI with VMware
Please contact your Account Manager to learn more about VMware virtualization solutions designed to put technology to work for your business!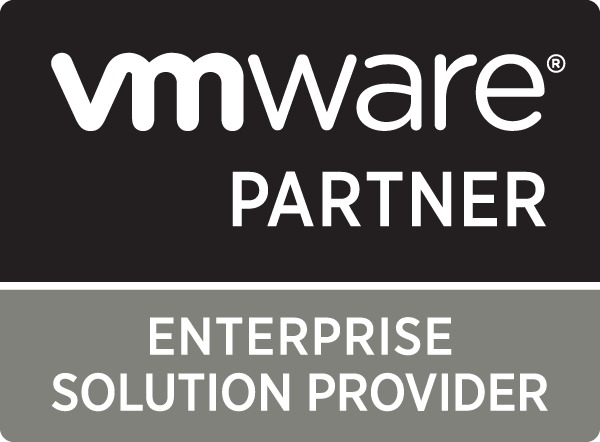 Our Unique Business Units