Simplification can make processes easier with less effort, increase business value, improve productivity and profitability, and provide a better user experience. So, how do you get there?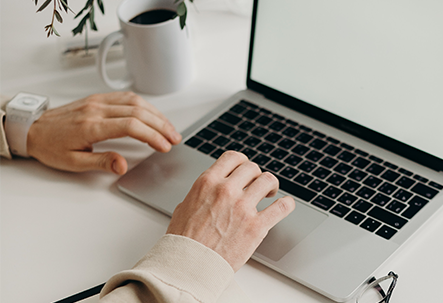 Simplification is about having tools that are easy to use, understand, and remember. It's about making processes easier with less effort, increasing business value, improving productivity and profitability, and providing a better user experience.
How do you get there? You should start with your Information Technology (IT) systems, processes, and workforce. In doing so, you will have greater flexibility to scale IT resources up and down as needed. Simplification will lead to efficiency and the ability to maintain an IT cost structure that supports competitiveness, which also allows for future innovation.
Start-ups are set up to be flexible, agile, and efficient from the beginning. Established companies tend to have more complex IT environments, plagued with legacy systems and highly customized interfaces. This complexity can limit required upgrades and enhancements, pose security risks, have higher operational costs, and ultimately limit your growth.
---
Consider upgrading and optimizing your IT landscape. Your IT landscape needs to be dynamic and able to scale quickly.
Upgrade to a simplified set of host platforms that accommodate modular (standardized) applications.
This form of simplification allows for easy upgrades and replacement in the future, and it can also lower your IT operating costs and enhance the stability, reliability, and security of your infrastructure.
---
Simplify the product portfolio and the application architecture where possible.
Identify which products can be eliminated with joint effort of the business and IT stakeholders.
Ensure the products you retain are aligned with the business' priorities. Determine the value of each product, the margin, operations, and associated IT costs.
Create parameters that define the standards for the best experience, effectiveness, value, and efficiency.
You may be able to eliminate products along with the associated processes and procedures without negatively impacting your bottom line.
---
Remove unused functionality and confusion from your applications.
Listen to the user community to identify any concerns or suggestions.
Review existing processes against screen designs to see where you can eliminate clutter.
Too many options can be overwhelming and waste time to process or navigate. User training will require less time and effort.
---
Simplification can also take place on a smaller scale, and cover something as basic as the reconfiguration of an application. I worked on a project for a manufacturing site that successfully installed a Lab Information Management System that had been running for several months. Users began complaining that many of the screens were too cluttered with icons and that they were randomly displayed across the top and sides of the screen. Many icons were not relevant to the operation or workflow being performed. There were instances where the user had to search through 30 icons before finding the correct one needed. It was time-consuming and frustrating. After collaborating with the lab technicians, we identified which icons could be removed from the screens and defined the progressive order to align them with the workflow operation. This cleaned up the screens and allowed more valuable data to be displayed while recording the lab results.
Another pain point for the lab technicians involved performing unfamiliar tests. This required the technician to log into another system and search for the document(s) which provided the specific instructions and methods for the test. This was extremely time-consuming and introduced the potential for selecting a wrong document. We developed a custom icon called 'Training Docs' and placed it within the testing screens. By clicking on the icon, all test procedures and methods assigned to the sample were automatically retrieved and displayed in a pop-up window. The user was able to scroll through the screen and review the instructions instantly. One other productivity enhancement we made was to configure a 'text box' area within the menu bar. The user could enter a simple command and instantly navigate to a specific screen or set of menus. This option saved the user many mouse clicks and drilling down into sub-menus.
These are a few examples of how the Simplification tenet of our Digital Transformation Framework can help an application become more efficient, easier to use, reduce the potential for errors, and provide the user with a better experience. Which features of your applications or systems introduce the most friction in a process or result in a poor user experience? Which processes are most labor-intensive? Which applications produce the most help desk tickets or dissatisfaction on feedback surveys? Read more about the Simplification tenet in our Digital Transformation Framework. And, if you would like an assessment of your current state to uncover potential areas to simplify your processes, systems, or applications, reach out to us and draw from our experience in solving business and technology problems across various industries since 1978.
---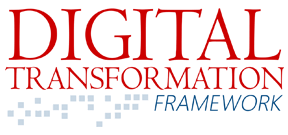 Keller Schroeder's Digital Transformation Framework includes tenets to help you identify, prioritize, execute, and learn from transformational initiatives to better prepare you for the next disruption – whatever it may be! Click here to download your complimentary copy.
Think Digital. Embrace Clarity. Increase Advantage.
---
Written By: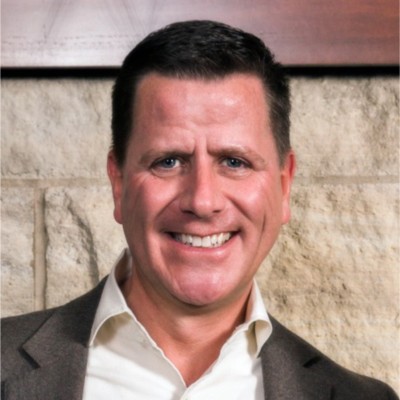 Carl Harris
Project Manager, Applications Solutions
Keller Schroeder