EVANSVILLE, IN | Wednesday, October 2nd, 2019 – Keller Schroeder is now offering an unlimited data plan for SIEM
through its partnership with LogRhythm. While other vendors in the industry have previously claimed to support
unlimited data plans, those promises have always come with a catch. LogRhythm is changing that with the industry's
first true unlimited data plan for its NextGen SIEM platform.
The reality is that big data volumes are growing exponentially. To stay within budget, CISOs are being forced to make
difficult and risky decisions about which data they choose to protect—and not protect. LogRhythm introduced its
unlimited data plan precisely because it believes CISOs shouldn't be forced to restrict the amount of the data and
what they protect. Not only does LogRhythm's unlimited data plan allow CISOs to free themselves of these
restrictions, it also lets them do so at a predictable price point, thus greatly lowering the risk of unprotected data.
With the LogRhythm True Unlimited Data Plan, customers can have peace of mind knowing that they can add
additional data sources to achieve complete visibility, implement new use cases, and scale as they grow — no tiers,
fine print, or contract surprises.

"With unprotected data responsible for 3.2 billion breached records annually, LogRhythm's model means our
customers no longer have to sacrifice security because of cost," said Corey Ainscough. "The unlimited data plan for
LogRhythm's XDR Stack makes it easy for organizations to get the appropriate level of security they need at a single
consistent cost, no matter how much data they have in their environment. This offering represents a tremendous step
forward in the fight against cyber threats."

Organizations that select LogRhythm will pay one price—and only one price—for their entire contract, enabling them
to protect all their data, users, and systems, even if those numbers increase throughout the year, and even if their
deployment architecture changes.

"2019 is set to be the worst year ever for data breaches, but how many of this year's incidents could have been
prevented if organizations had the ability to ingest and protect all of their data?" said Mark Logan, CEO, LogRhythm.
"That's why we created the industry's first truly unlimited data plan for SIEM. With LogRhythm, CISOs no longer have
to sacrifice security because of cost. Instead, they can now monitor and protect all their data while still staying well
within their budget."

The LogRhythm NextGen SIEM Platform combines patented machine-based analytics, user and entity behavior
analytics (UEBA), network detection and response (NDR), and security orchestration, automation, and response
(SOAR) in a single, unified architecture, delivered from the cloud or as an on-prem solution. The platform strengthens
the maturity of security operations by better aligning a customer's technology, team, and processes.

About LogRhythm
LogRhythm is a world leader in NextGen SIEM, empowering thousands of enterprises on six continents
to measurably reduce cyber and operational risk by rapidly detecting, responding to and neutralizing damaging
cyberthreats. The LogRhythm NextGen SIEM Platform combines advanced security analytics; user and entity
behavior analytics (UEBA); network detection and response (NDR); and security orchestration, automation,
and response (SOAR) in a single end-to-end solution. LogRhythm's technology serves as the foundation for
the world's most modern enterprise security operations centers (SOCs), helping customers successfully secure their
cloud, physical, and virtual infrastructures for both IT and OT environments. Built for security professionals by security
professionals, the LogRhythm NextGen SIEM Platform has won countless customer and industry accolades.
For more information, visit logrhythm.com.

About Keller Schroeder
Keller Schroeder is an employee-owned information technology consulting company and value-added reseller founded in
1978. Headquartered in Evansville, IN with an ever-growing presence in Nashville, TN, the company employs 90 core staff
members who specialize in providing application development, infrastructure technologies, organizational data strategy
consulting, and technical staffing services. Keller Schroeder's goal is to deliver peace of mind to clients by being a leading
provider of comprehensive security solutions. Keller Schroeder designs and implements a layered security approach to
help clients maintain a protected and secure technology environment through assessments, compliance, education,
technology, and professional services enabling clients to safeguard their business operations. For more information,
visit kellerschroeder.com 
If you have any further questions, please reach out to Corey Ainscough.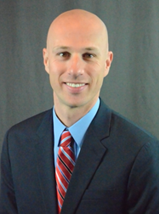 Corey Ainscough
Director, Information Security
(812) 474-6825
cainscough@kellerschroeder.com