C

isco Premier Partner
Advanced Collaboration Architecture Specialized
Advanced Data Center Specialized
Advanced Unified Access Specialized (Wireless)
At Keller Schroeder, our trusted partnerships extend through collaboration with key technology providers like Cisco. We are your local Cisco Premier Partner, holding advanced specializations in Collaboration and Data Center technologies. In addition, we hold advanced certifications in Cisco Security and Wireless technologies. The Network Solutions Group at Keller Schroeder has unmatched experience in designing and implementing stable, secure, and robust networks to deliver the network performance you require.
Voice, Video, and Collaboration
Cisco Voice over IP, Video, and Collaboration are core competencies for Keller Schroeder. These Cisco technologies can provide outstanding return on investment by converging your voice, data, and video networks to one unified network with one interface for all communications including voice, video, email and instant messaging.
Market-leading collaboration delivered on premises and in the cloud
Collaborate on any device, including Android, Windows, MacOS, or iOS with Cisco Jabber and WebEx
Visual voicemail, presence (availability) and single number reach
Flexible platforms for all types of gateway and session-border-control deployment
To learn more about the business case for IP based Communications, go to our Unified Collaboration web page.
Or read more about Cisco UCS and Virtualization
Security Solutions
Our Security Solutions Practice focuses on helping to ensure your network is designed using advanced techniques and industry best practices. Our network engineering staff holds advanced certifications from Cisco as well as independent information security associations to be sure we are up to date with the latest in security trends and risk mitigation techniques.
Deploy security that works across the attack continuum – on the network, endpoint and mobile devices, virtually, and in the cloud or data center.
Protect your network by blending stateful inspection and next-generation firewall capabilities with integrated network security services – for security without compromise.
Protect high-value data and data center resources with threat defense, secure virtualization, segmentation, and policy control.
Please contact your Account Manager to learn more about Cisco offerings and solutions designed to put technology to work for you!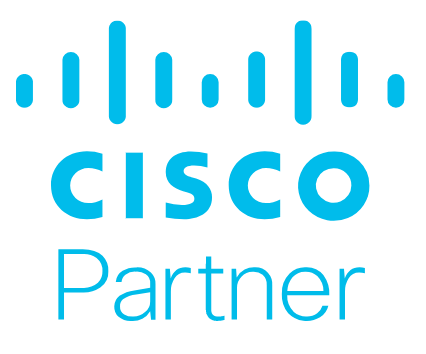 Our Unique Business Units