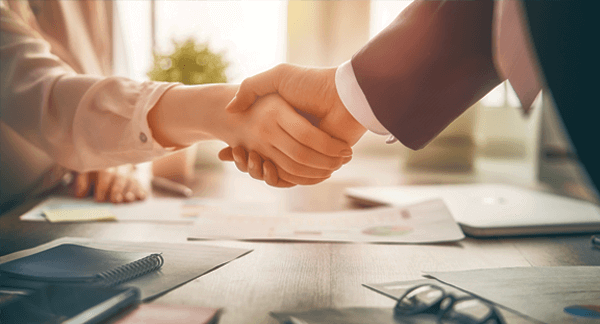 Our Staffing Solutions group specializes in technical recruitment and placement of quality professionals in contract and full-time positions with our clients.
Whether you are looking to fill a new role, your staff is at capacity and you have a specific project deadline to meet, or are looking for a specific skill-set your team doesn't currently include, we can help. With more than 30 years of recruiting and HR experience, we are dedicated to finding you the right candidate to fit your needs. We also work to ensure that the value provided by our subcontractors is consistent with the positive reputation established by our employee-owners.
OUR COMPREHENSIVE APPROACH TO TECHNOLOGY INCLUDES:
STAFFING SOLUTIONS & CONSULTING SERVICES

Baby Boomers are retiring in record numbers through 2030, requiring companies like yours to replace experienced talent and hard-to-find skills. New hires take time to train and acclimate to your company's culture and procedures. Our Boomerang Retirement Program offers a unique way to fill that gap. The retiree can return to work for Keller Schroeder at your company as a consultant to train and mentor employees, work on special projects, or for staff augmentation.

Our Staffing Solutions Group specializes in the placement of qualified professionals on a temporary or long-term contract basis due to situations like staff overload, corporate transitions, absence of specific expertise, or project deadlines. A call to one of our experienced Technical Recruiters will initiate the process of obtaining a qualified contractor to meet your staffing needs.
One of the easiest ways to ensure a candidate is well suited to your position is to see them in action. In contract to direct, you submit the job description and requirements to us and we recruit, screen, and refer qualified candidates. You make the candidate selection and we assign them to your company. At the end of the contract period, should the candidate perform to your expectations, you may choose to hire them onto your payroll at an agreed-upon prorated fee.

Staffing Solutions can assist you in the recruitment of full-time staff for your organization. We use leading-edge search techniques utilizing internet recruiting sites for technical job seekers. We will manage the resumes, screen the candidates, conduct work references, and refer qualified candidates. We work on a contingency basis, so you pay no fee unless you hire our qualified candidate.

This service allows you to put a full or part-time contractor that you have selected on the job with Keller Schroeder doing the hiring. You recommend the person and the pay rate, and we will employ the candidate and assign them to your company. We handle all of the paperwork, payroll, and benefits related to the employee. You deal with no severance pay, unemployment compensation, or employee benefits.

Staffing Solutions works to ensure that we present only the best candidates to our clients. Our methodology for selecting qualified candidates is designed to select, qualify and deliver top performers in the IT industry. Our process includes interviews, reference feedback, meetings with our consultants and clients, next-day and continued follow-ups throughout the engagement, and a retention program.
Ready to see how we might partner together to achieve your goals through staffing and services?