NASHVILLE, tENNESSEE LOCATION
Keller Schroeder has been headquartered in Evansville, Indiana for over 40 years. For many of those years, much of our success has been regionally focused and yet we also have had great success in developing satisfied clients in the Nashville area … clients we continue to successfully serve today. As our purpose to make positive, personal impacts on our clients continues to grow and as we recognize how proximity is important to the clients we serve, we decided to form a dedicated team to carry out our vision to open an office in Nashville, Tennessee. Keller Schroeder established a physical presence and became a proud member of Nashville's heritage in 2018. As we continue to meet business professionals in the Nashville, TN area and grow those relationships, we are frequently encouraged by how the hearts of Nashville are very similar to the hearts of Evansville, particularly the heart for giving back to the community.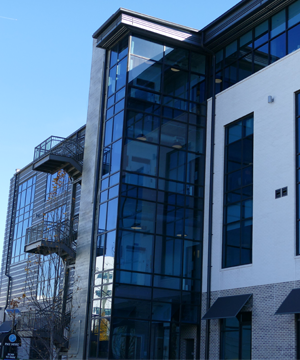 Premier Nashville IT Consulting Services
Keller Schroeder is proud to be a premier technology company in the Nashville, TN area. Through leveraging the latest technology tools and services, we help our clients successfully achieve their goals. From technical design to finding the best custom software for the specific needs of your business, Keller Schroeder can help with it all. We take a comprehensive approach to your technology strategy, implementation, and support to ensure that you receive effective results.
Working with Keller Schroeder ensures that you'll receive work from certified consultants with diverse expertise. We're completely dedicated to helping you find the best solution for your unique business needs. That's why we walk you through the pros and cons of each solution and help you find the most cost-effective fit. From managed IT services and software development to staffing solutions and beyond, our professional team of experts can help businesses of any industry. Get in touch with our IT consulting firm today for more information about any of our services in the Nashville, TN area.
Keller Schroeder's Work in the Nashville, TN Community
Now working in Nashville, Tennessee, we find ourselves energized by the number of businesses that have the same passion to make giving back a priority. Having this common value around a desire to give back makes our work in the area even more gratifying. Keller Schroeder's passion to contribute to the good of the local community is an important part of our strategy when connecting with business professionals in Nashville, TN. It's a simple, yet meaningful, strategy. Our approach is to not only partner in business, but also to partner together in supporting the community.
The information technology experts at Keller Schroeder in Nashville, TN are ready to help with any issues that your business might be dealing with. We'll connect you with the strategies, tool, technology, and managed services that you need to alleviate any challenges and complete any goals. Contact us today to receive more information about how our technology services can help increase your company's productivity. We're the IT consulting firm in Nashville, TN that your business can trust.
Keller Schroeder is also Proudly Affiliated with These Organizations in the Nashville Area: