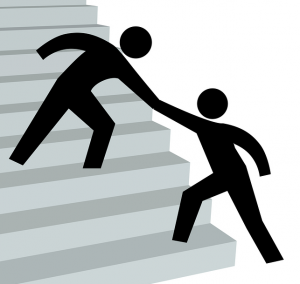 I don't know about your business, but ours is extremely competitive. Ask most any of our clients and they will tell you there are plenty of alternatives to choose from. Keller Schroeder is an IT consulting and technical staffing firm, and a value-added reseller/integrator of hardware and software solutions. We exist in an environment where products, services, and business models are constantly evolving, and one in which there are plenty of firms willing to make the case that they can offer a better value proposition than ours.


While we do business in a competitive and fast-paced environment, we also are challenged to be an employer of choice. We are a people-centered company in a profit-centered marketplace. Would you agree with me that balancing the demands of competition with the personal needs of individuals and families is a huge leadership challenge?


One of our newer employee-owners at Keller Schroeder commented to me recently, "I have never experienced an environment such as the one you all have created. My co-workers are the most genuinely supportive professional group that I have ever experienced. While they are self-motivated and driven toward their own success, they seem to receive just as much joy from seeing their peers succeed. It's very refreshing and inspiring."


This was a high compliment to the people who make up Keller Schroeder, but it is also an interesting observation about a cultural modus operandi that stands in contrast to much of what is traditionally held and taught about how to compete and win in today's business environment.


Consider these questions:

What if we spent less time worrying about whether our contribution in the workplace would be viewed more favorably by peers and bosses than our co-worker's contribution and more time figuring out how to help that co-worker be successful?
What if we spent less time thinking about how to outmaneuver the competition for that new client and more time thinking about how we could do the best thing for that client?

Could we win more if we competed less? As the late author/speaker Zig Ziglar put it, "You can have everything in life you want, if you will just help other people get what they want." No one needs to tell me that winning requires a competitive spirit but I'll make the case that a constructive, collaborative spirit yields even higher results, especially over the long term.


And while I'm waxing philosophical, consider another question: As leaders, what if we spent less time helping our people do their jobs more effectively and more time just helping our people?


Larry May
President