Employee Owner: Lee Lamey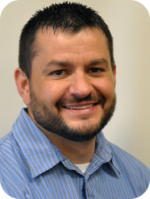 Lee has over 11 years of experience in the Information Technology field. He was the lead Network Administrator for a large healthcare organization where he designed and implemented the Cisco network infrastructure including Route/Switch, Security, and Wireless. He also assisted in maintaining the Microsoft Active Directory domain services in an environment with over 300 servers. His most recent efforts have been centered around planning and designing networks for several small and medium businesses for all infrastructure areas including Local and Wide Area Networks as well as voice and data servers. In addition to these infrastructure projects, he has acted as the lead deployment and troubleshooting engineer for a large radiation therapy manufacturing company where he focused on network connectivity and server systems on the radiation machine. Within his role at Keller Schroeder, Lee supports clients' Networking, Microsoft, VMware and NetApp Virtualization solutions. Lee is a Senior Systems Consultant.

Lee's certifications include: Cisco Certified Network Associate (CCNA)

Lee and his wife Beckie have been married 16 years and have 4 children, Brayden, Ava, Easton and Owen. His free time is filled with family, camping and CrossFit!

Contact the Keller Schroeder Account Team to learn more about Lee and how you can leverage his experience and skills to benefit your organization.