Jeff Gorman, Business Unit Director


As the requirements for data center infrastructure (network, servers, storage) continue to change rapidly across all industries, many organizations experience a variety of challenges with designing, procuring, and managing their environments. The continuous process of working to ensure compatibility and desired functionality among server platforms, hypervisors, storage hardware, and networking hardware can be a daunting task. Even after successfully navigating the compatibility maze and rolling new systems to production, it can be equally difficult to get a holistic view of support from vendors for any of the hardware. Treating the data center as a collection of individual components rather than a collective system makes scalability difficult and creates operational challenges that are typical of very heterogeneous environments.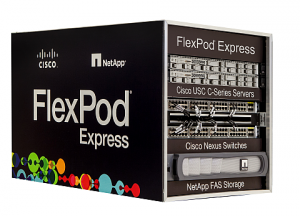 Cisco and NetApp have partnered in an attempt to develop a much more readily deployable and supportable model for current data centers. Their FlexPod solution provides a pretested, validated architecture that is integrated and delivered through the partnership between NetApp and Cisco. FlexPod is not a product. It is a combination of best-in-class components that have gone through a process to be validated to meet performance, scalability, and interoperability requirements while also providing operational efficiencies. FlexPod validated architectures are available for environments of all sizes. The solutions integrate NetApp storage, Cisco Nexus switches, and Cisco UCS servers. Because the solutions are validated, the concerns regarding ensuring compatibility among server, storage, and networking hardware are eliminated. This validated design approach to data center solutions also allows FlexPod customers to access cooperative support, providing a single source for support for any of the components within the architecture.


FlexPod solutions are validated across multiple leading hypervisors, including VMware, allowing organizations to leverage the benefits of both server and desktop virtualization to maximize the utilization of the included resources. Each of the FlexPod validated designs provide organizations with a means to scale to keep up with business demands.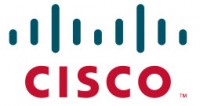 The FlexPod offerings consist of Cisco's UCS B-Series server ecosystem, Nexus switches, and NetApp FAS storage. The FlexPod Express offering is geared toward small and medium sized business by integrating Cisco's C-series rack mount servers with Nexus switches and NetApp storage. Numerous validated designs exist for both offerings, providing best practice guidance for design and implementation of all components when implementing things like server virtualization, desktop virtualization, and even application specific needs like SharePoint, Exchange, and SQL.


Keller Schroeder's technical team carries certifications and experience with the components of the FlexPod offerings. Contact your Keller Schroeder Account Manager to schedule a time to learn more about how the offerings may be of value to your organization as you look to deal with the challenges of handling growth and operational support for your data center infrastructure.