If you Google the words "corporate citizenship", you will get over 7 million results. Untold numbers of mission statements and books and articles have been devoted to the topic. But I would argue there really is no such thing as corporate citizenship, just as there is no such thing as corporate conscience or corporate philanthropy. Organizations are made up of people, and only the people of an organization can promote citizenship, conscience, and philanthropy.
Those who know Keller Schroeder well would say we have an excellent reputation as a conscientious and caring organization. What I know, though, is that we have been fortunate to retain some very conscientious and caring people. The people of Keller Schroeder have turned our annual Client Appreciation Event into a "give back to the community" event. The people of Keller Schroeder are donating items to Aurora this fall to help meet the needs of the homeless, serving meals at the Ronald McDonald house, and serving on Boards and volunteering at non-profit agencies throughout the area. Over 90 percent of the people of Keller Schroeder give to the United Way, and they do so liberally.
Does it sound like I am bragging? Guilty as charged. But my motivation is to challenge you to use your influence to increase the citizenship emanating from the people of your organization. Part of the reason Keller Schroeder gives back to the community is because of the influence and the "push" by the people in many of the client organizations we serve. You have challenged us by your great example, so let me challenge and "push" you a bit today.
The United Way of Southwestern Indiana celebrates its 90th birthday this year! Founded as the Community Chest of Evansville in 1922, our United Way has been at the center of progress and change in the lives of thousands of people in our community. Today, through coalitions for community impact, 33 partner agencies, and over 60 local programs, someone close to you is being impacted in a positive way through the influence of our United Way.
Is your organization one of the 130 businesses in our community who conduct workplace campaigns which account for 75% of the dollars raised for United Way initiatives? If not, could you have a role in making that happen? Carol Braden-Clarke (812-421-7480), our local United Way President, and her team would be willing participants in helping your staff plan and execute your campaign this fall. One of the things I like best about our United Way is that funding decisions are made by more than 60 community volunteers – people like you and me who drive the corporate citizenship in our respective organizations.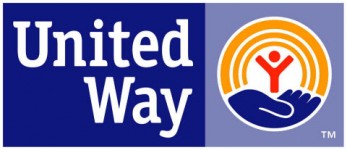 It is very cool that literally every person in our community can make a direct, tangible, broad-based impact on our community through giving or volunteering through the United Way (check out how at www.unitedwayswi.org). Equally cool is the freedom each of us has to impact our corporate culture right from where we are. We can bring forth ideas. We can influence our co-workers. We can increase the citizenship attributed to our respective workplaces – organizations that would be nothing more than empty shells without the people who make them tick!
Larry May
President, Keller Schroeder
Board Member, United Way of Southwestern Indiana