Keller Schroeder is Proud To Be A Part Of Nashville's Heritage
Keller Schroeder has been headquartered in Evansville, Indiana for over 40 years.  For many of those years, much of our success has been regionally-focused and yet we also have had great success in developing satisfied clients in the Nashville area … clients we continue to successfully serve today.
As our purpose to make positive, personal impacts on our clients continues to grow and as we recognize how proximity is important to the clients we serve, we decided to form a dedicated team to carry out our vision to open a Nashville office.
Keller Schroeder established a physical presence and became a proud member of Nashville's heritage in 2018.  During the course of this first year with a local presence, we met with over 200 business professionals in the Nashville area.  As we grow those relationships, we are frequently encouraged by how the hearts of Nashville are very similar to the hearts of Evansville, particularly the heart for giving back to the community.
Now working in Nashville, we find ourselves energized by the number of businesses who have the same passion to make giving back a priority.  Having this common value around a desire to give back makes our work in the area even more gratifying.
Keller Schroeder's passion to contribute to the good of the local community is an important part of our strategy when connecting with business professionals in Nashville.  It's a simple, yet meaningful, strategy.  Our approach is to not only partner in business, but also partner together in supporting the community.
Let's Connect!
As we continue to partner in business and community give-back in Nashville, we look forward to the opportunity to connect with YOU!
After a brief face-to-face meeting with Nashville area businesses to learn more about each other and to see whether staying connected makes sense for both sides, we have them choose their favorite United Way charity.  At the end of the calendar quarter we give a $25 donation in their name to their selected non-profit organization.  Every three months, we place all of the chosen charities in a drawing where one local non-profit organization will be selected to receive Keller Schroeder's $500 Quarterly Charity Donation.
Partnering together in giving back has connected us a very meaningful way.  For the $500 check presentation, we extend an invitation to the person who chose the non-profit and that person plus a member of our staff enjoy the experience of giving back together.
We are grateful for the partnerships we have formed with fellow Nashville area businesses.  Our joint effort has impacted many non-profits, Second Harvest Food Bank, Alive Hospice, Renewal House and Monroe Carell Jr. Children's Hospital at Vanderbilt to name just a few.
As we carry on our effort to make positive, personal impacts on our employee-owners, our clients and our communities, connecting and partnering with like-minded Nashville area businesses continues to be an impactful and rewarding journey.
Meet Our Nashville Strategic Team
Our Nashville Strategic Team represents over 100 employee-owners and staff from our Applications, Infrastructure, and Staffing Solutions Groups. Give us a call today at (615) 208-7726.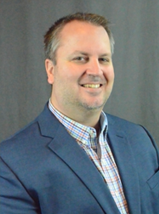 Rob Wilson
Principal Consultant
Greater Nashville Area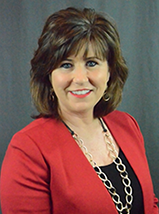 Leesa Richardson
Director,
Impact Growth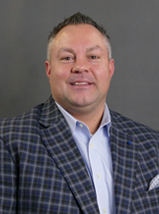 Michael Bostic
Select Account
Manager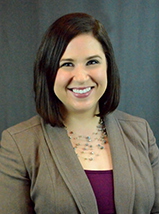 Carissa Eatmon
Senior Marketing 
Coordinator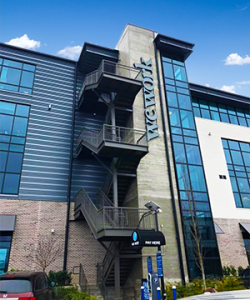 Our Unique Business Units