Powell 365
Do you want to deploy collaboration within your team and increase their efficiency? Create a new collaborative and social experience based on Office 365 with Powell 365.
Powell 365 allows you to build compelling intranet solutions based on Office 365's features that are accessible on tablets, computers or/and mobile phones.
INTRANET FEATURES BASED ON OFFICE 365 – Powell 365 runs on Microsoft Office 365 and optimizes all its great communication and collaboration features.
CUSTOMIZABLE INTRANET SOLUTIONS– Its powerful designer makes it easy to adapt to your business needs without any custom development.
INTRANET SETUP IN DAYS– Cloud based, Powell 365 delivers fast and agile results to the end users.
EVERGREEN INTRANET TECHNOLOGY– Get all information you need in real time anywhere.
By setting up an intranet with Powell 365, employees stay connected to all business information and get to use the most up-to-date communication tools to manage daily tasks.
Increased Collaboration Through:
Corporate communication

Collaborative workplaces

Enterprise social media

Document management

Web TV

Instant messaging

Project management

Search engine

My apps
Easy & Fast Deployment
Powell 365 features a quick and simple deployment that allows you to focus one of your key priority in business – managing change.

Powell 365 integrates all of Office 365's features such as One Drive, Yammer, Delve, 

Office vidéo, Power BI, CRM Dynamics

You do not have to focus on Office 365's updates, new features, or maintenance- they are all included within Powell 365.
Please contact us for further information about Powell 365.  We would be happy to provide you a personal demo of the Powell 365 user experience.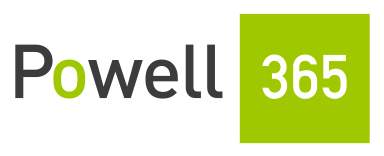 Our Unique Business Units